Grow Together Programme
We create growing media solutions to enable sustainable development.
We're working with more than 50 collaborators throughout the value chain of growing to build joint knowledge and encourage ecosystem thinking.
Our innovations contribute to sustainable solutions for food production, gardening and landscaping.
The Grow Together Programme is a mixture of projects, partnerships and collaborations that aim to research and develop new techniques and materials for a sustainable future.
The Future of Substrates
Climate change is causing water scarcity, decline of arable land and extreme weather conditions. All this affects food production.
To meet the challenges of the 21st century, the amount of growing media will need to increase by 332% over the next 30 years.*
The future of substrates depends on us to look at how we are using our materials and resources throughout their lifecycle and find ways to optimise and reduce. At the same time, we need to shift to other raw materials as growing media, which needs to happen safely.
*Source: Growing media for food and quality of life in the period 2020 – 2050, Professor Chris Blok et al, Wageningen University & Research, 2020.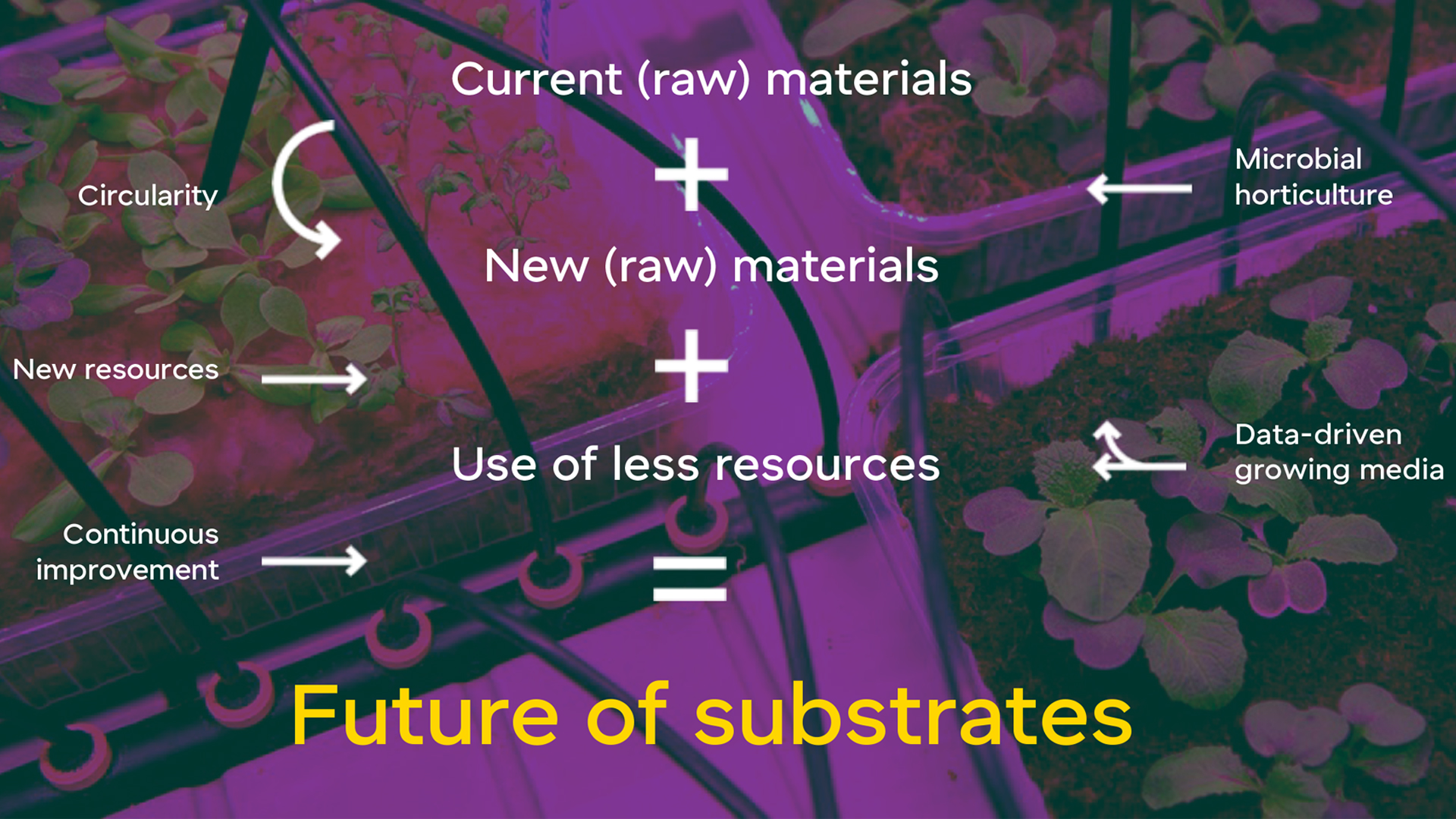 Collaboration is the key
Collaboration and transparency are key to the future of growing. We are working closely with growers, research institutes, technology companies, universities and more so we can #GrowTogether.
"Our aim is future-proof recipes Substrates. We want to reuse and repurpose our current raw materials, find and curate new raw materials, and innovate so we use as little resources as possible that we do not squander precious resources." – Marck Hagen, Innovation Director, Kekkilä-BVB
Join the Grow Together Programme
If you are interested in becoming a innovation partner or just learning more about the programme then get in touch.