Kekkilä-BVB is the European leader in horticulture. We provide products and services for professional greenhouse growers, consumers and landscapers to over 100 countries worldwide. We have strong product brands within the professional and consumer growing markets, trading under the names of BVB Substrates, Kekkilä Professional, Kekkilä Garden, Hasselfors Garden, Jardino and Florentus. Together with our customers we grow for a better future. Kekkilä-BVB is a part of Vapo Group.
Our business is growing, so we are currently looking for
Business Unit Assistant
For our location Grubbenvorst, The Netherlands
Are you service-orientated, communicative and open-minded and have good administrative/organizational skills? As a Business Unit Assistant, you provide with strong attention to detail administrative, planning and coordination support to the management and business unit on various matters.  You are the one that makes sure that processes run efficiently and effectively.
Kekkilä-BVB is one of Europe's largest supplier of professional growing media. We deliver to professional growers in more than 100 countries providing them with a product which is specially designed for their needs and environmental circumstances. You will be part of an international team of enthusiastic professionals.
Would you like to bring your knowledge and experience to the organization with the goal to be the best partner in growth within the industry?
Key responsibilities
Administrative support on various matters
Ensure follow-up of actions, documents and letters with respect to deadlines
Support in the implementation of human resources management processes, including performance appraisals and job objectives
Provide administrative and logistical support for the organization of internal and external meetings and events
Network within the company in order to develop and implement efficient and compatible administrative procedures and working methods throughout the BU 'Professional Growing'
Support management with comprehensive reports and analyses within the scope of unit's activities
Assist in ensuring that quality documentation are developed, implemented and revised
Support management in the implementation of corporate policies (for example, data protection and document management)
Experience and profile
MBO+ / HBO
Relevant experience in support role for business function
Experience in an international environment is a plus
A position for 32 – 40 hours
Strong attention to detail, proven ability to manage diverse tasks and responsibilities
Navigates processes and procedures to get things done
Works well with diverse groups of people, handles conflict situations effectively and builds formal and informal relationships
Drives superior results by taking initiative, planning and implementing projects, setting priorities and holding self and others accountable to meet commitments
Our values are: Focus on customer success, Achieving together, Courage to renew and Trust through respect. If these resonate with you and you recognize yourself from the qualities described, please apply now here by 19-05-2021.
For more information about this position, please contact Daphne van Hinsberg; d.vanhinsberg@koenenenco.nl or +3188 774 78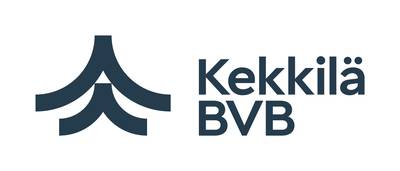 Position
Business Unit Assistant
Location
Grubbenvorst, Nederland
Posted on
April 26, 2021