HR Manager (De Lier, The Netherlands)
As a HR Manager you have overall responsibility for providing and developing day-to-day HR services and support for our Management, Line Managers and employees in the Netherlands and Germany. You will work in close collaboration with local HR Specialist and international Group HR Team, and report to Chief HR Officer in our Group.
Key responsibilities:
Provide and develop day-to-day HR services and support for our Management, Line Managers and
employees in the Netherlands and Germany;
Support and build our shared values, culture and harmonized people processes across the organization working with businesses and as part of Group HR Team;
Run and develop local HR processes relating to e.g. recruitments, employee life cycle related processes, working environment and occupational health care practices;
Support line organization in Group level HR processes and projects e.g. performance management and rewarding, personnel survey action planning, competence development;
Provide local trainings in both local and Group level HR topics;
Support businesses in achieving their annual targets and strategic projects and Vapo Group's strategy and long-term goals;
Ensure compliance with local legislation, regulation, and collective bargaining agreements;
Manage and develop effective HR reporting and analytics together with the HR Team.
Experience and skills:
Bachelor's or master's degree HRM, economics or jurisprudence;
Minimum of 3 years' experience of running and developing general HR processes;
Recruitment and personnel assessment skills;
Experience of process harmonization;
Effective networking and collaboration in international matrix organization;
Knowledge of local employment law, collective labour agreement and negotiation knowhow;
Project management experience for taking lead of (small or mid-sized) development or change projects;
Result orientation and execution skills;
Self-leadership and continuous development of own competences;
Fluent both verbal and in writing in English and Dutch language.
Our values are: Focus on customer success, achieving together, Courage to renew and Trust through respect. If these resonate with you and you recognize yourself from the qualities described, please apply by sending your CV and motivation in English by email at the latest 11th of February 2021 attn. Amber de Gier: aantrekkingskracht@ontwikkelwijzer.nl.
More information about our organization can be found at www.kekkila-bvb.com.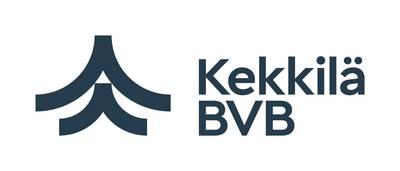 Position
HR Manager
Location
De Lier, The Netherlands
Posted on
January 28, 2021