Marketing Specialist Retail
Kekkilä-BVB is the European leader in horticulture. We provide products and services for professional greenhouse growers, consumers and landscapers to over 100 countries worldwide. We have strong product brands within the professional and consumer growing markets, trading under the names of BVB Substrates, Kekkilä Professional, Kekkilä Garden, Hasselfors Garden, Jardino and Florentus . Together with our customers we grow for a better future. Kekkilä BVB is a part of Neova Group.
Our business is growing, so we are currently looking for:
MARKETING SPECIALIST RETAIL
for our location Grubbenvorst, The Netherlands
In this position you are responsible to strengthen the position of Kekkilä-BVB retail as the best partner for retail customers in gardening industry in Benelux and Germany. You will support sales, manage the corporate brand and you are responsible on b2b communications.
As a European growing media market leader, we want to be the best in Horticulture and gardening. We offer you a great opportunity to be part of this journey of growth in present and new markets. You will support the business unit by providing market and customer insights, organizing events (online/ offline), providing necessary marketing materials and optimizing the customer journey. You will be part of an international team of enthusiastic marketing professionals.
Would you like to bring your knowledge and experience to make sure Kekkilä-BVB is the best partner for retail customers in gardening industry?
Key responsibilities
Plan and execute communication plan and marketing actions to different customer segments in the Kekkilä-BVB retail market areas

Develop and update retail website (including SEO & SEM) and social media channels
Support sales team for example in producing different kinds of marketing material like catalogues, videos, e learning material, flyers, signs and presentations
Organize trade fairs and Webinars
For specific customer projects there may also include planning and developing innovative POS material, marketing plans and pack designs in co operation with external partners
Main skills needed in the position
Minimum of Bachelor's degree
Excellent communication skills and a creative writing skills
Comprehension of different digital communication channels and ability to use them
Project management skills; can create impact and get things done
Eye for detail and great problem solving mentality
Teamplayer with a hands on mentality
Fluent in Dutch and English, German is an asset
Strong IT skills in Microsoft Office tools and experience in using marketing tools e.g. WordPress, Google Analytics, Adobe Photoshop and LinkedIn
At Kekkilä-BVB you get a lot of flexibility, responsibility, variety and challenges. You will work in green business with inspir ing and professional colleagues.
Our values are: Focus on customer success, Achieving together, Courage to renew and Trust through respect. If these resonate with you and you recognize yourself in the qualities described, please apply by contacting Kelvin Litjens.
For more information about this position, please contact Kelvin Litjens at k.litjens@koenenenco.nl or +31887747894.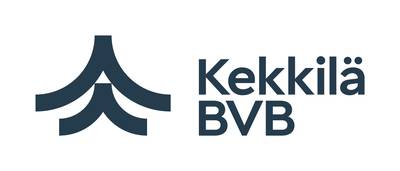 Position
Marketing Specialist Retail
Location
Grubbenvorst, Netherlands
Posted on
August 11, 2021