Marketing Specialist (Venlo, The Netherlands)
As a Customer Engagement & Marketing Specialist your focus will be on delivering potential and existing customers excellent experiences and services through the MyProfessional distributor portal. The MyProfessional Community is uniquely focused on delivering the best customer experiences for our
distributors. We provide them with a content hub and connect loyal distributors with others so they can
exchange ideas and receive support.
This role is based in Venlo, with the possibility to work from home. The job will require extensive video
conferencing as you will be part of an international marketing and business development.
Key responsibilities: 
Plan, create, and publish content for the portal (globally) and different digital channels for the US;
Collaborate with sales, product management, and corporate communications to ensure relevant and compelling new content and functionalities, brainstorm and identify new opportunities;
Participate in the platform development projects as an expert on user experience. Test new functionalities, and log technical issues;
Onboard users, identify customer needs, and take proactive steps to facilitate improvements. Plan, create, and implement member engagement programs;
Implement metrics to analyze effectiveness and track customer experiences to guide and optimize overall  platform strategy.
Experience and skills:
Bachelor's degree with a major in Marketing or Communications;
Minimum 2 years' experience in B2B marketing, customer/user experience/engagement;
Excellent technical savviness, experience with Salesforce CRM is a plus;
Fluent English speaker with excellent verbal and written communications skills;
Demonstrated ability to set priorities to complete assignments in an efficient, accurate and timely manner;
Customer-focused, self-motivated, and ability to inspire and motivate others;
Growth mindset and desire to experiment, learn and to improve;
Sharp problem-solving and analytical skills;
Comfort with data analysis for performance, and customer insights;
Positive, energetic, confident, professional, and team-oriented attitude.
Our values are: Focus on customer success, Achieving together, Courage to renew and Trust through respect. If  these resonate with you and you recognize yourself from the qualities described, please apply by sending your CV and motivation in English by email attn. Amber de Gier:
aantrekkingskracht@ontwikkelwijzer.nl.
More information about our organization can be found at www.kekkila-bvb.com.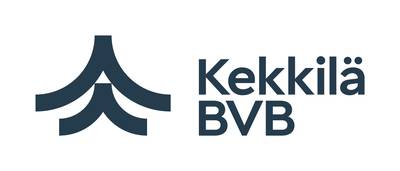 Position
Marketing Specialist
Location
Venlo, The Netherlands
Posted on
January 28, 2021