Retail
With 13 production locations throughout Europe, more than 500 employees and sales to more than 100 countries, Kekkilä-BVB is the largest European producer of substrates in the field of sustainable garden products for the professional horticulture and consumer market. Growing from the professional market, we deliver the highest quality substrates.
All our products contain easy-to-understand instructions so everyone can enjoy our products in a safe and sustainable way. We also produce tailor-made mixtures for private labels. Our products are tested and certified by RHP and Quality Mark Good Soil.
Hobby gardener's dreams make the best business for retail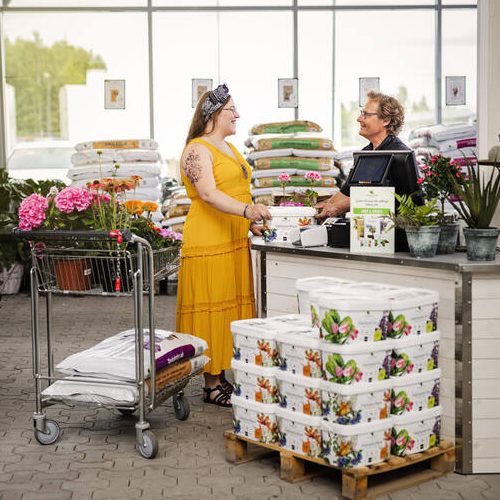 Private label
Kekkilä-BVB is specialized in packaging under private labels. We work closely with retailers to develop products that match their garden product category, like soil, fertilizers, and many more. In doing so, we take into account the needs of the market and can therefore respond to trends. In this way we put together the right product for the retailer. Our strength lies in a comprehensive, in-depth understanding of consumers, customers and trends within the gardening industry.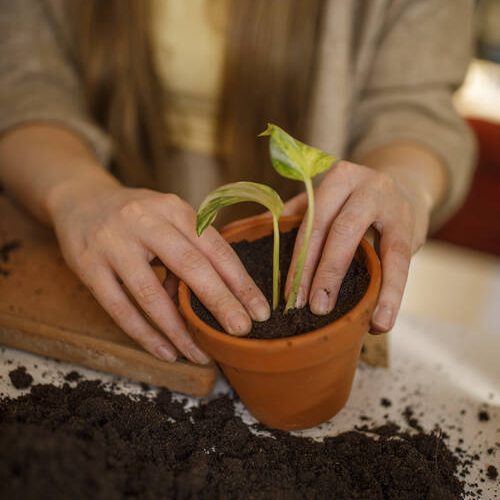 Brands
In addition to the range for private labels, we also offer various brands and products for your green category, such as Jardino, Jardino Basic, Florentus and Amica.
Within these brands you will find a wide range of sustainable garden products.
Growing together for a better future
With our customers and stakeholders, we can create a future where we all, as an industry, are able to meet the global sustainability challenges and generate revenue in a sustainable way. Together with our customers we grow for a better future.
We make the world greener and healthier through our products and services
Benefiting from the professional growers experiences
We bring the learnings from the specialists to the hobby gardeners in our potting soil which have been developed in consultation with professional growers. The selected raw materials and fertilizers, combined with the special mixing methods, are also used in the professional horticultural industry to produce high-quality crops. Optimized recipes guarantee the perfect composition.
Quality Mark Good Soil
Foundation Quality Mark Good Soil (QMGS) is an independent quality mark for potting soils for the consumer market. QMGS guarantees the quality, safety, composition, purity, and usability of the product. Also, corporate social responsibility, attention to environmental aspects, and accountability of product management are part of the quality mark. QMGS certification is carried out by Control Union, an independent and globally operating certification institute.

Kekkilä-BVB Sustainability
Sustainability is at the core of our business. It's only together with our customers and partners that we can thrive. We provide our customers with fit-for-purpose products and services, as well as professional advice on their specific circumstances. Our purpose is sustainable everyday living. Complemented with our vision growing together for a better future, we have set our business strategy to provide horticultural solutions and products supporting sustainable business. Together with our customers and stakeholders we can create a future where we all, as a sector, are able to face the global sustainability challenges and profit in a sustainable way. Our sustainability roadmap is guided by the United Nations Sustainable Development Goals and consists of four initiatives that will help us in our main target – improving our net positive impact every year. This means that we want continuously contribute more to the world than we take from it.
Want to become a reseller of sustainable gardening products?
Email: info@kekkila-bvb.com
Telephone: +31(0)773669399