Kekkilä PrimeFLOW brings a unique air and water management solution for growers of young plants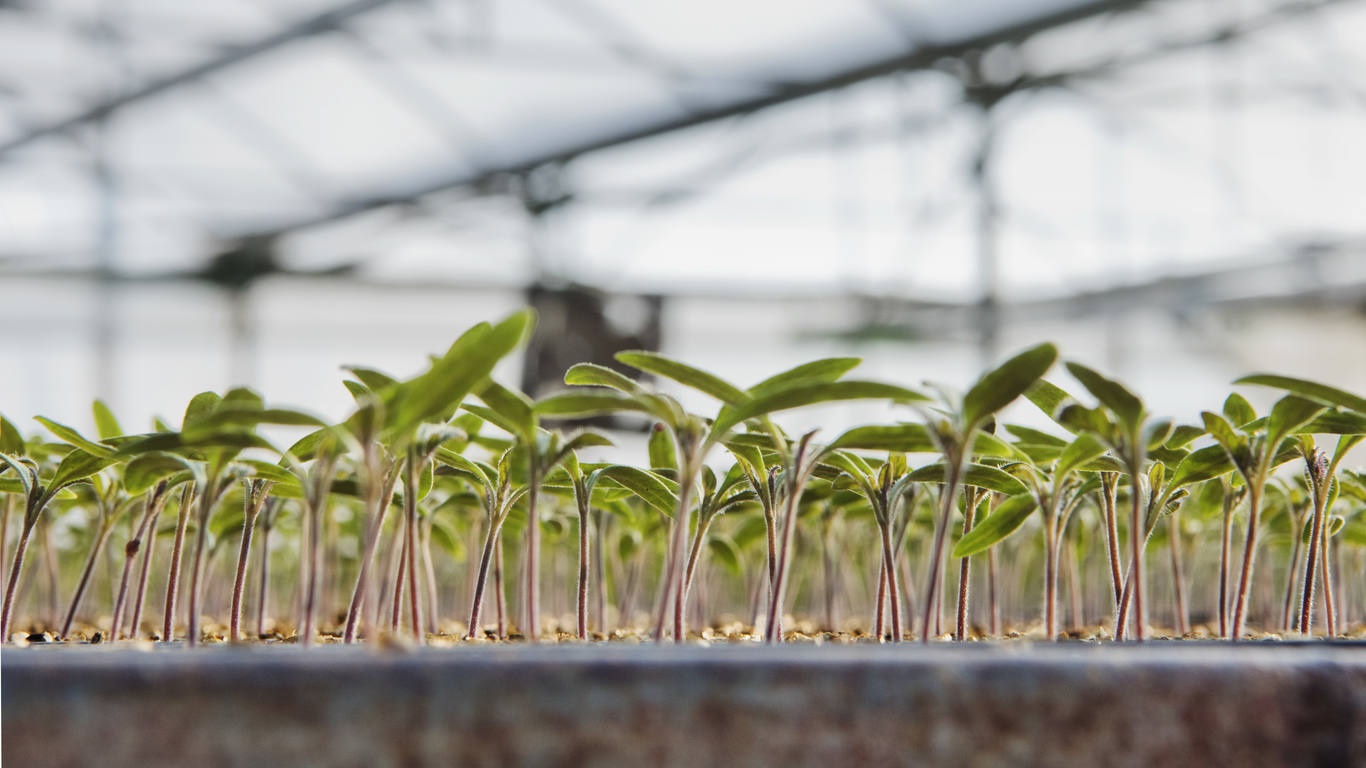 Today at IPM Essen Kekkilä Professional introduces a new product, namely Kekkilä PrimeFLOW, a unique substrate mixture containing renewable wood fibre. Kekkilä PrimeFLOW is produced with inventive solution in Kekkilä-BVB's factories, which ensures uniform mixing so that the wood fibre is properly fluffed. This enables easy and smooth potting without oversized lumps of fibre or impurities. Kekkilä PrimeFLOW offers growers a product that has good air/water balance, for a competitive price compared to perlite.  Kekkilä PrimeFLOW is in production and ready for orders.
Kekkilä PrimeFLOW is developed and tested to improve the growing conditions for bedding plant growers, young plant growers and tree nurseries. "We want to offer both sustainable and cost-efficient solutions for our customers. In continuous dialog with them we are constantly improving our offering for a better growing environment. Kekkilä PrimeFLOW answers some of the requirements of our customers such as products with improved drainage in finer fractions without perlite. With this new product we can bring solutions for tray mixes at a lower price and high-quality material for robotic transplanters." says Guido Linders, Director, BU Professional growing.
Kekkilä PrimeFLOW solves several issues in small pot production
Nedeljko Basic, the product manager for Kekkilä PrimeFLOW highlights the unique benefits for the growers: "The clear benefits for the small pot grower are tangible. The wood fibre in the mixture ensures reduced shrinkage and increases solids in the mix, improving physical properties. The best usage of fertilizers and water thanks to Higher EAW (Easily available water) is one of the key features of Kekkilä PrimeFLOW. It brings along specific pore size distribution which is the most important factor for the plant's growth. Furthermore, the optimum level of capillarity forces for all types of irrigation systems makes this product available for all small pot growers."
Kekkilä PrimeFLOW is completing the Kekkilä FLOW family, which already includes three sustainable products that improve water management: Kekkilä SafeFLOW, Kekkilä EasyFLOW and Kekkilä SteadyFLOW.
Read more: https://www.kekkilaprofessional.com/products/ornamental-and-pot-plants/flow/
Read more about Kekkilä-BVB´s concrete sustainability cases here: kekkila-bvb.com/sustainability
Contact:
Guido Linders, Director BU Professional growing: guido.linders@kekkila-bvb.com tel. +31 (0)653273109
Nedeljko Basic, Product Manager: nedeljko.basic@kekkila-bvb.com, tel. +358 (0)406324837
Kekkilä Professional is a premier brand of high-quality growing solutions for global modern horticulture. Kekkilä Professional is a brand of Kekkilä-BVB, the European leader in horticulture. We provide products and services for professional greenhouse growers, consumers and landscapers to over 100 countries worldwide. We have strong product brands within the professional and consumer growing markets, trading under the names of BVB Substrates, Kekkilä Professional, Kekkilä Garden, Hasselfors Garden, Jardino and Florentus. Together with our customers we grow for a better future. Kekkilä-BVB is a part of Vapo Group.
www.kekkila-bvb.com