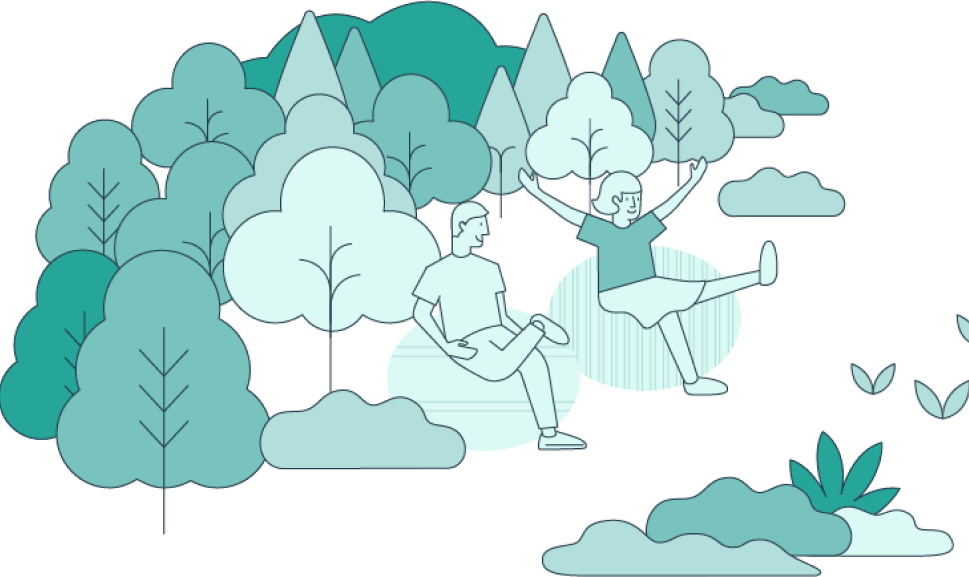 Samen groeien voor een betere toekomst
Wij ontwikkelen innovatieve oplossingen voor voedselteelt, tuinieren en vergroening van steden door middel van samenwerking en voorlichting. We zijn van mening dat natuurpositieve oplossingen essentieel zijn voor schonere voedselproductie en het vergroenen van stedelijke omgevingen. We zijn ook van mening dat duurzame oplossingen zorgen voor een positief gemoed en optimistische blik naar de toekomst.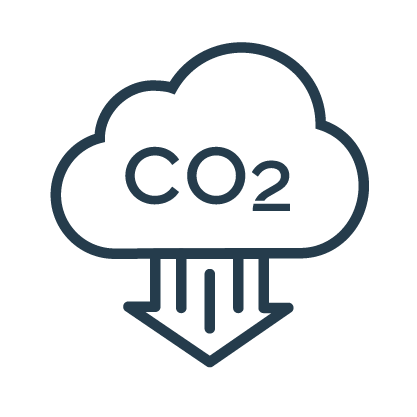 Koolstofintensiteit in onze waardeketen -50%
Samen met onze partners in de waardeketen zullen we tegen 2030 de koolstofintensiteit met 50% hebben gereduceerd.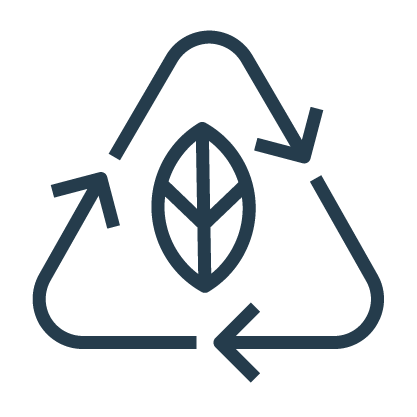 Meer gebruik van circulaire materialen
by 2030.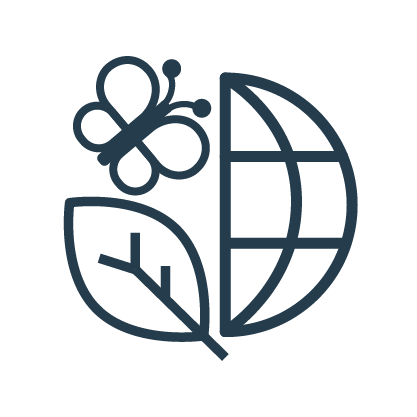 100% verantwoord geproduceerde turf
Het is ons doel om rond 2030 100% gecertificeerd verantwoord geproduceerde turf in onze eigen productie te gebruiken.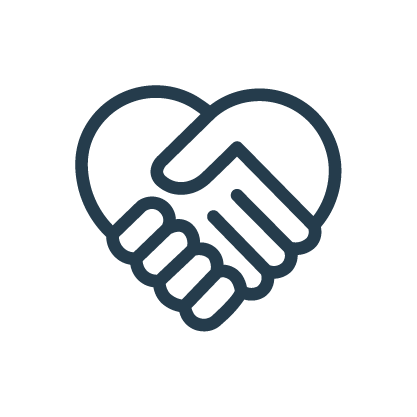 Samenwerking is de sleutel
Verantwoordelijke en betrokken partners vormen het middelpunt van onze activiteiten. In het algemeen belang ondertekenen we een gedragscode met al onze partners.
Duurzaamheid is de kern van onze strategie en missie
Mensen, planeet en producten, dit zijn de drie perspectieven van waaruit we duurzaamheid benaderen om ons uiteindelijke doel te behalen. Namelijk het jaarlijks verbeteren van onze netto positieve impact, wat betekent dat we voortdurend meer aan de wereld willen bijdragen dan dat we nemen.
De klimaatcrisis, het verlies aan biodiversiteit, de achteruitgang van het ecosysteem, de groeiende wereldbevolking en de toegenomen behoefte aan voedsel zijn uitdagingen die we hebben geïdentificeerd als de uitdagingen waarop we de meeste impact kunnen hebben. Deze maatschappelijke ontwikkelingen zullen zowel uitdagingen als mogelijkheden met zich meebrengen voor deze sector en ons bedrijf. Meer lezen >
Een lean bestuursstructuur
Het managementteam van Kekkilä-BVB is verantwoordelijk voor de succesvolle uitvoering van ons duurzaamheidsbeleid en het stappenplan. Dit zorgt ervoor dat duurzaamheid is geïntegreerd in het bedrijf en dat ambities worden gedragen door de verschillende bedrijfsonderdelen en functies binnen de organisatie. Voor alle medewerkers van Kekkilä-BVB zijn relevante duurzaamheidsdoelen in hun jaarlijkse doelen verwerkt. We verwezenlijken deze doelen dankzij de betrokkenheid van al onze collega's, of ze nu werken bij inkoop, productie, HR, verkoop of een andere afdeling. De Directeur Duurzaamheid en Manager Duurzaamheid van Kekkilä-BVB zorgen ervoor dat onze duurzaamheidsambities aansluiten op de behoeften en ontwikkelingen van de markt en ze managen de voortgang van onze doelen.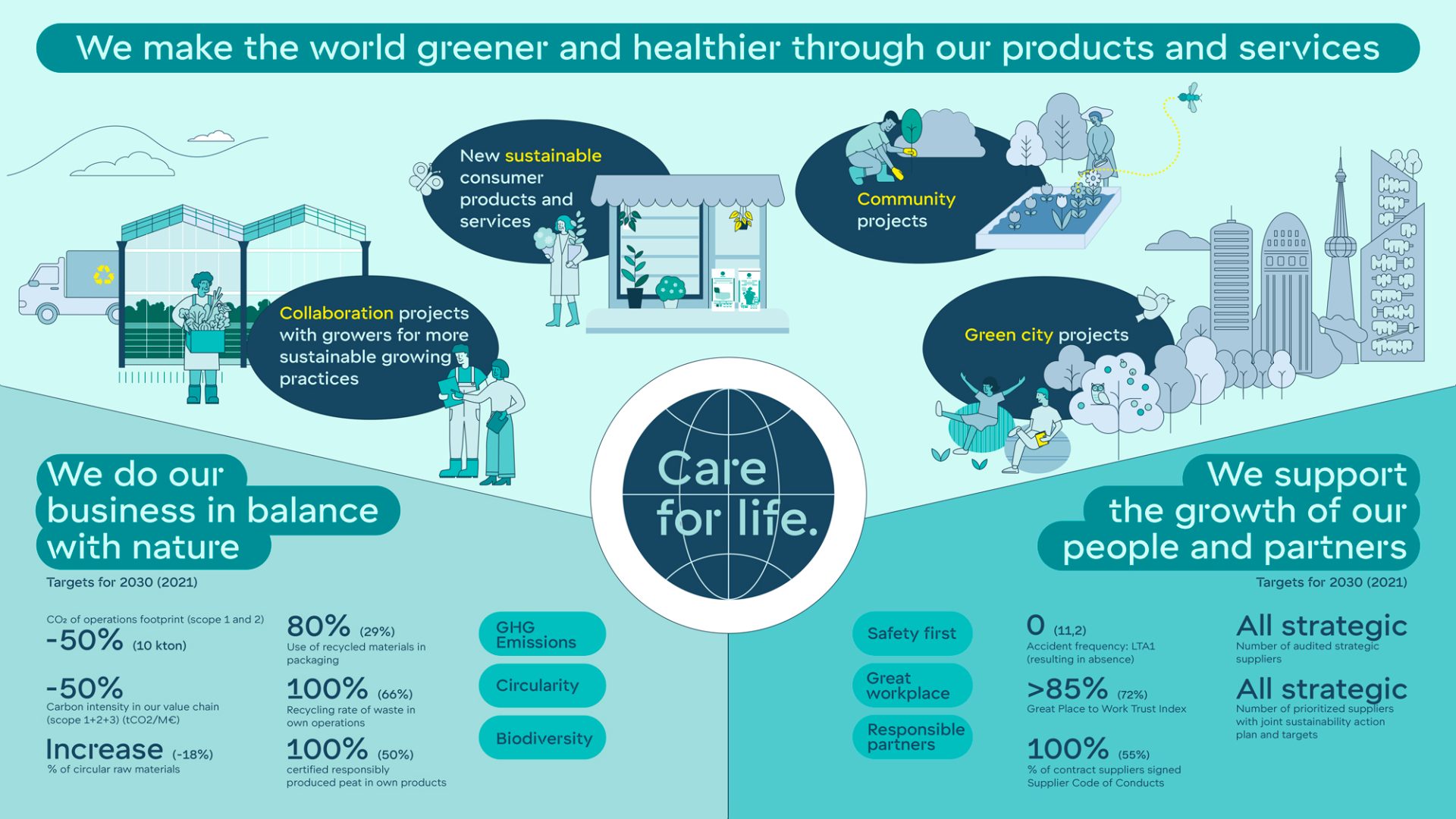 De drie focusgebieden van ons stappenplan voor duurzaamheid omvatten zowel de milieutechnische, maatschappelijke als zakelijke aspecten van duurzaamheid.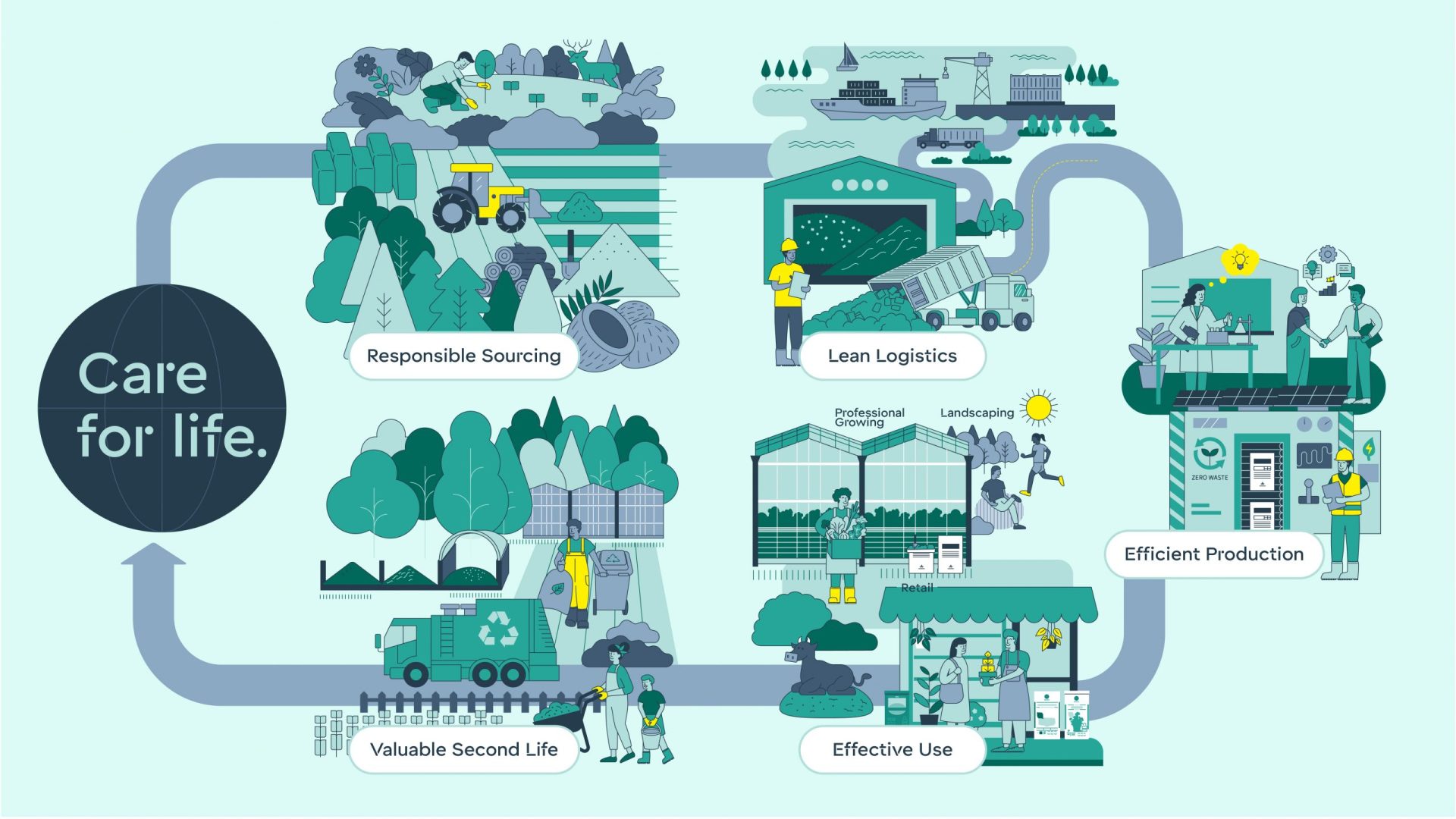 Samenwerking is de sleutel
We creëren oplossingen voor groeimedia om duurzame ontwikkeling mogelijk te maken. De enige manier om onze netto impact te verminderen, is door middel van samenwerking met klanten en partners in de waardeketen. Op het gebied van duurzaamheid bestaan er geen concurrenten, alleen partners waarmee je samen kunt groeien voor een betere toekomst.
We werken samen met meer dan 50 partijen in de teeltwaardeketen, om gezamenlijke kennis op te bouwen en een ecosysteem-denkwijze te stimuleren. Onze innovaties dragen bij aan duurzame oplossingen voor voedselproductie, tuinieren en groenvoorziening.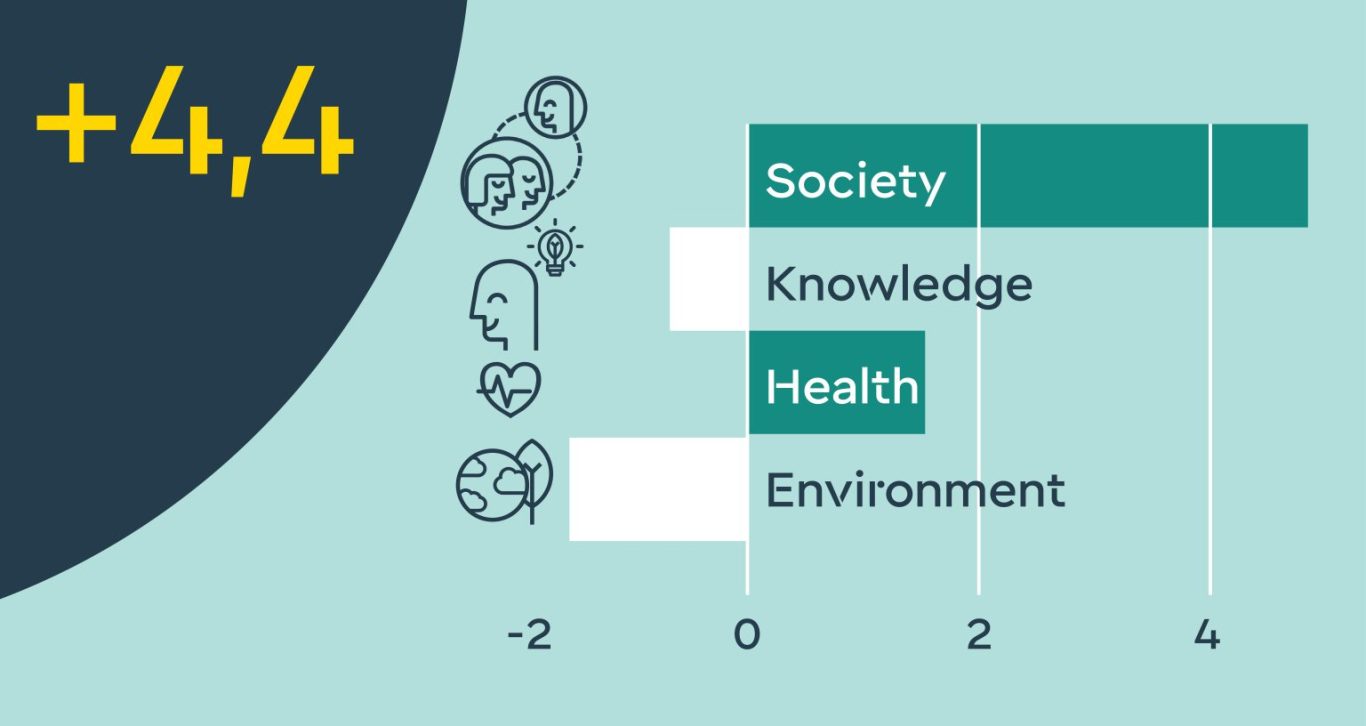 Reeds een netto positief bedrijf
Ons stappenplan helpt ons een netto positief bedrijf te zijn, een bedrijf dat meer bijdraagt aan de wereld dan het neemt. De beste manier voor ons om dit te doen, is door veilige, maatschappelijk verantwoorde, milieuvriendelijke en effectieve teeltoplossingen aan te bieden.
Op basis van wetenschappelijk onderzoek door The Upright Project creëren wij meer dan viermaal meer maatschappelijke waarde dan een gemiddeld bedrijf voor elke euro aan opbrengst.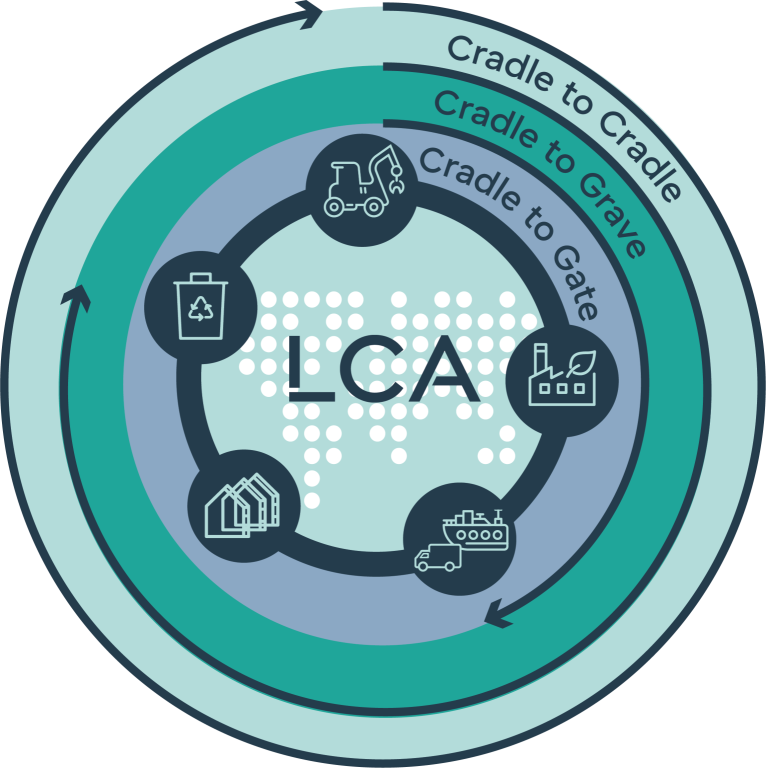 Levenscyclusanalyse
We gebruiken een levenscyclusanalyse (LCA) om de milieu-impact van de door ons gebruikte grondstoffen te evalueren terwijl we de teeltprestaties optimaliseren. Onze R&D-afdeling werkt samen met kennisinstituten, leveranciers en klanten om nieuwe materialen te vinden die kunnen worden gebruikt voor groeimedia. Al deze materialen hebben hun eigen specifieke eigenschappen wat betreft prestaties en duurzaamheid.
De LCA geeft de milieu-impact weer in verschillende stadia van de levenscyclus: winning, logistiek, productie, gebruik en einde levensduur. De analyse kan ook inzicht bieden in meer dan één onderwerp. Het is mogelijk om weer te geven hoe een bepaald product van invloed is op grondstoffenschaarste, de CO2-voetafdruk, waterverbruik, biodiversiteit, enz.