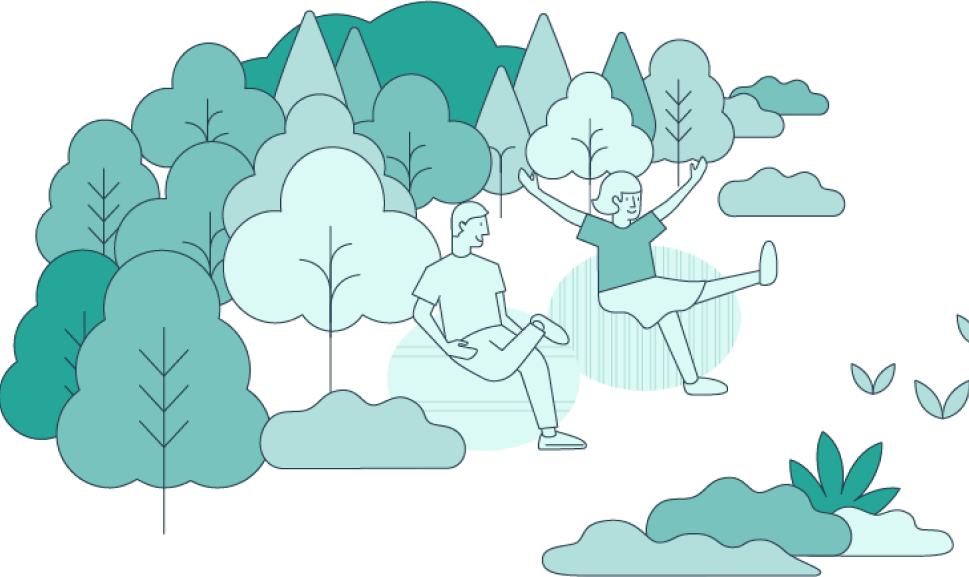 Sustainability
We create innovative solutions for growing food, gardening and greener cities through collaboration and education. We believe that nature positive solutions are essential in clean food production and greening urban environments. We also believe that sustainable solutions create a positive mood and an optimistic view towards the future.
Carbon intensity in our value chain -50%
Together with our partners in the value chain we will cut the carbon intensity -50% by 2030.
Increase the use of circular material 
We aim at increasing the use of circular raw materials in our growing media and for our packaging by 2030.
100% Responsibly produced peat
Our goal is to use 100% certified responsibly produced peat in own production by 2030.
Collaboration is the key
Responsible and engaged partners are in the center of our operations. For the common good we want to sign a Code of Conduct with all our partners.
Sustainability is at the core of our strategy and purpose
People, Planet and Products – These are the three perspectives from which we approach sustainability to achieve our ultimate target to improve our net positive impact every year, which means that we constantly want to contribute more to the world than we take from it.
The climate crisis, the loss of biodiversity, the ecosystem decline, the growing population and the increased need for food are challenges we have identified as those we can have the biggest impact on. These societal developments will bring both challenges as well as opportunities to this sector and to our business.
A lean governance structure
Kekkilä-BVB Leadership Team is responsible for the successful execution of our sustainability work and the roadmap. This ensures that sustainability is integrated within the business and that ambitions are carried by the different business units and functions we have in the organisation. All employees of Kekkilä-BVB have relevant sustainability targets on their yearly targets. Through the involvement of all our colleagues whether in procurement, operations, HR, sales or another department we make it happen. The Kekkilä-BVB Sustainability Director and Sustainability Manager make sure that sustainability ambitions fit with market needs and developments and manage progress on our targets.
Read more about Sustainability at Kekkilä-BVB