Careers
Join our international team of 650+ people in Finland, Sweden, the Netherlands, Germany, Estonia, Spain, Italy, France, Mexico and China.
Develop, sell, produce or support our sustainable high-quality products for growing healthy food and beautiful gardens. We deliver to 100+ countries worldwide! Using our solutions we create means for sustainable everyday living around the world in the field of horticulture, landscaping and retail gardening.
Kekkilä-BVB is a part of Neova Group (parent company Neova Oy) and has a shared data privacy governance with the Neova Group. For more information on the storage of candidate information in the Neova Group, see the privacy notice for job applicants here.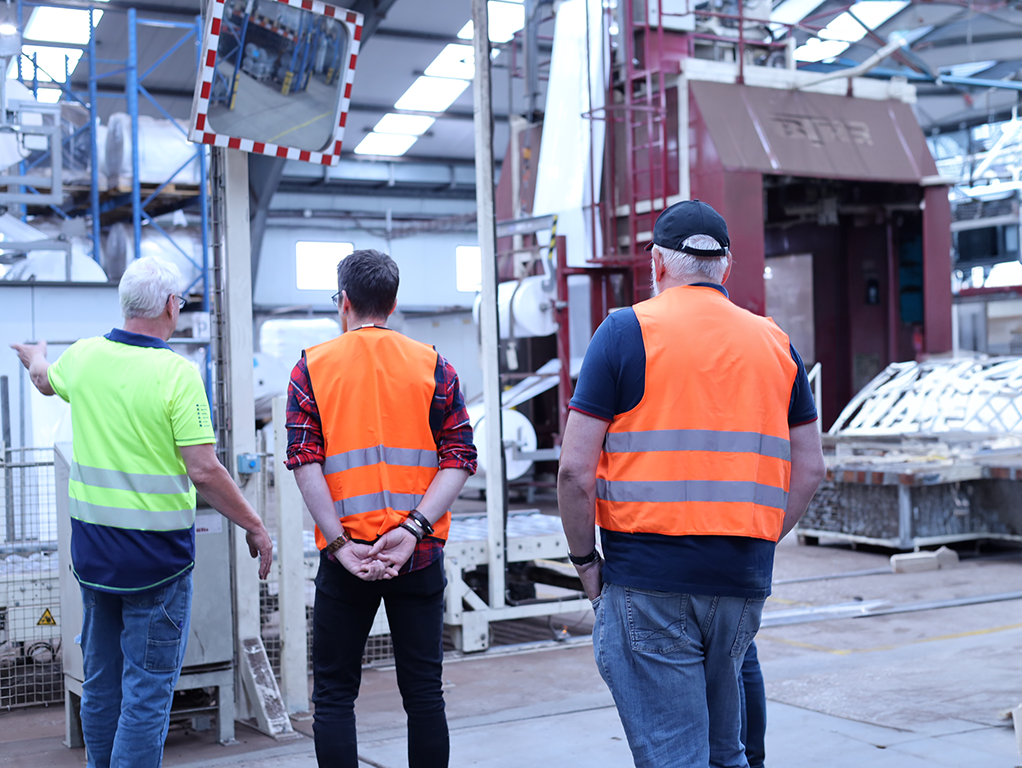 Safety first
When you join our company you can expect everyone to take safety serious, from desk colleague to operations colleague. That is because workplace safety is a priority for us, and we actively involve everyone to improve on this.
Our goal is to reach 0-accidents on a yearly basis, in all locations, to ensure everyone can go home healthy after a workday. We can only achieve this together. Therefore we closely monitor our internal safety observations and incidents. We take immediate actions when needed, and make improvements based on learnings. Regular company-wide updates on safety issues and safety trainings ensure that we are all aware of the risks and potential issues, both at the workplace as well as outside of it.
Great place to work
A good workplace is a subjective experience built through leadership, values and trust.
Creating a good workplace is a priority for our leadership team. By listening to our employees and consistently following our feedback-based development plan, we aim to make Kekkilä-BVB one of the best places to work in Europe. Together with the whole organisation we will achieve great results.
In 2022 we were awarded the Great Place to Work certificate in four countries: Finland, The Netherlands, Sweden and Estonia.
According to an employee survey, 76% of employees think that Neova Group is a very great place to work! Kekkilä-BVB is part of Neova Group
Our culture
Listen to the voices and thoughts of our international employees, talking about what is important to them in our company culture, what motivates them and what makes them happy to come to work every day. As you can hear, our employees are committed to bring value to our customers and constantly improve sustainability both in our products as well as in our actions.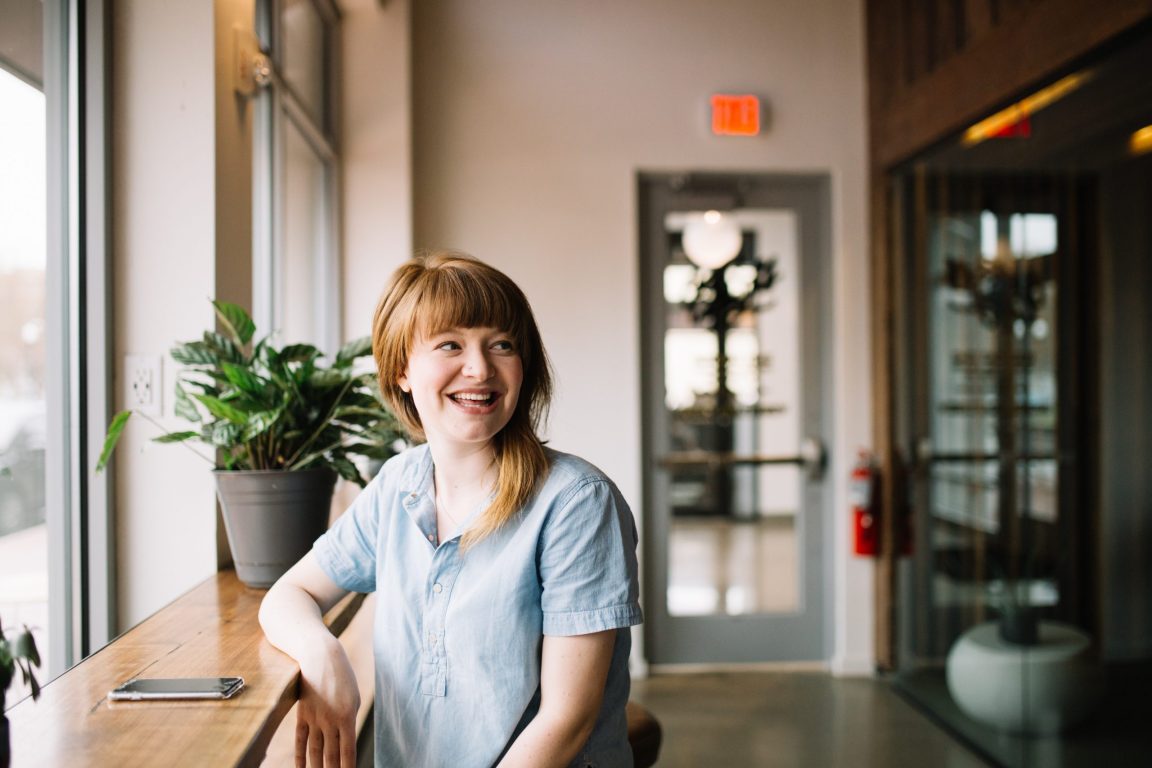 Wellbeing at work
In the sustainability roadmap we have embedded the enhancement  of the wellbeing of our employees, customers and other people in our value chains through as a target. This is achieved by good leadership and social sustainability actions, supporting diversity, equity and inclusion.
We conduct studies and surveys to stay up to date with our employees' change readiness, well-being, and commitments. Our success depends not only on What we are doing but also on How we are doing. We want to enable all people to flourish.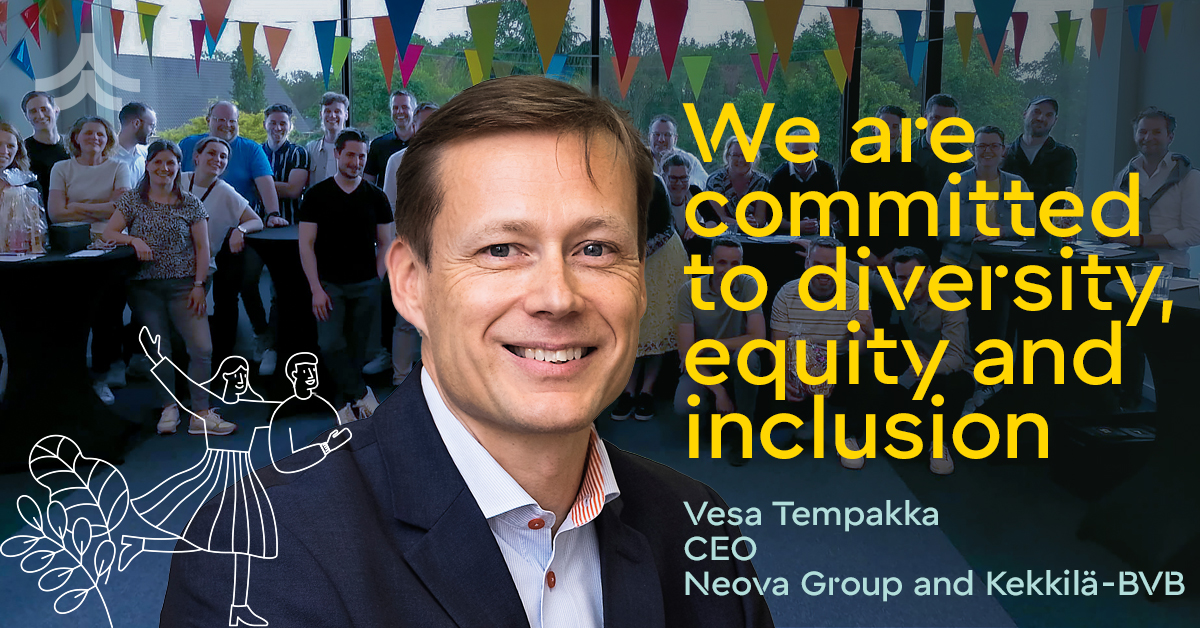 We are committed to DEI as a company
As part of our Social Sustainability our proactive approach is to actively seek ways to improve all aspects of fair treatment of our personnel.
We want everyone to feel fully part of our work community and respected as they are. We promote equity in our organization, by providing equal opportunities for everyone to develop themselves.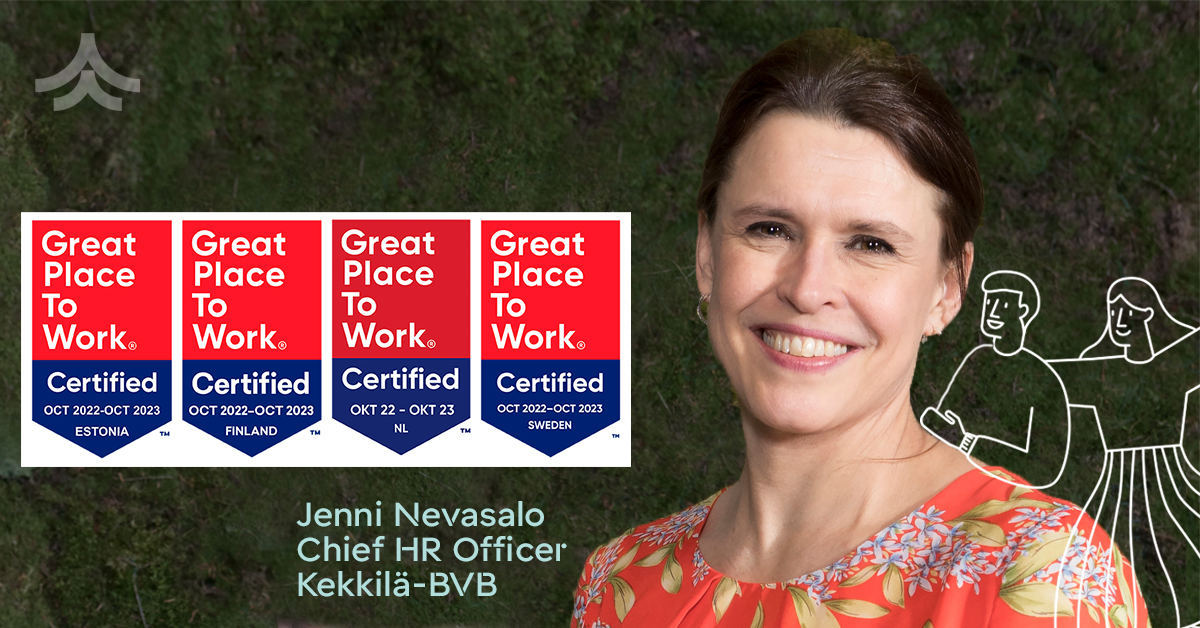 We have zero tolerance for discrimination
We have zero tolerance for discrimination based on race, national or ethnic origin, citizenship, skin colour, language, gender, age, family circumstances, sexual orientation, health, religion, social opinion, political or professional activism, or any other comparable reason. We do not allow forced or child labour in our operations or by any of our partners. We do not tolerate any kind of harassment or bullying in the workplace and expect immediate intervention in such situations.
This is not just talk but real actions and a shared responsibility between the leaders, HR and every employee of Kekkilä-BVB.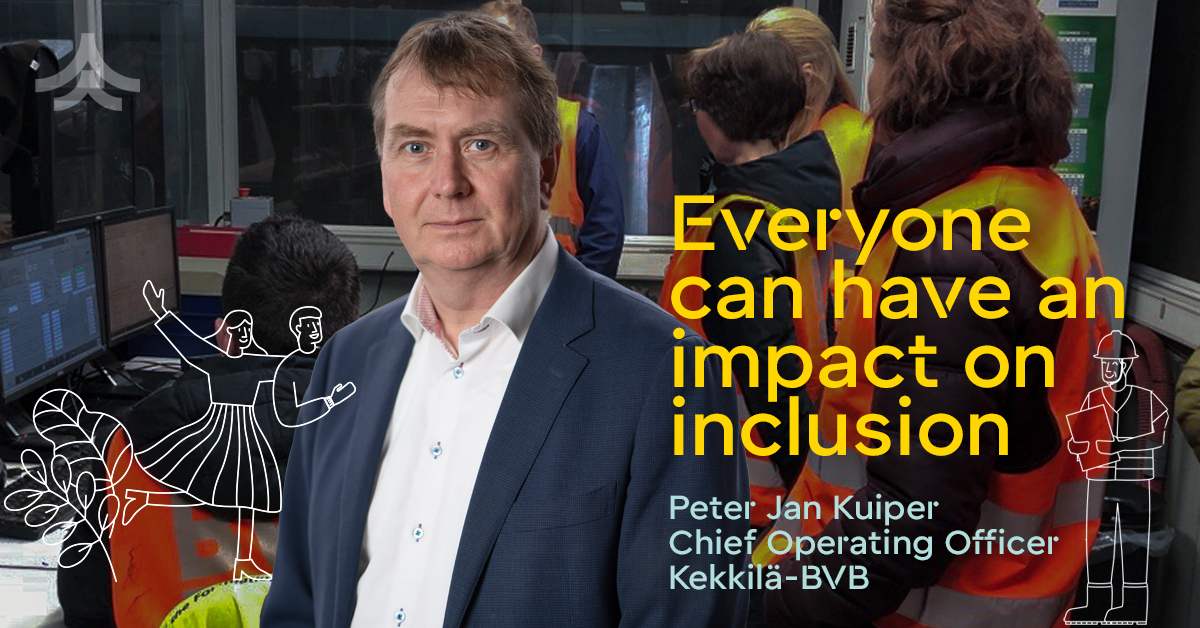 Everyone can have an impact on Inclusion
Does it matter how you address your colleagues? It certainly does! Inclusive action starts with ourselves. At Kekkilä-BVB we promote both behavioural inclusion as well as structural inclusion by driving personal transformation in leaders and employees and transforming our system.
New employees from a wide range of backgrounds and life situations are constantly welcomed to our company. Sometimes it can be about giving someone a second chance and sometimes it can be about crossing language or cultural barriers. Our mission is to work together and help each other in our daily work and life. We want to create a sense of acceptance and respect for all individuals for who they are, as valued team members.
Leadership principles
We have defined the principles by which our company is lead. With regular line manager training and communications, we ensure good leadership and management practices.
Ethical behavior is the basis for our everyday way of working, taking into account not only national and international laws and regulations but also the expectations of customers, our own personnel and other stakeholders as well as the Neova values.
We have also published our complete Code of Conduct, in all transparency.
We help each other in succeeding and seek for win-win relations
We have zero tolerance for discrimination and inappropriate behavior
We assume the good intention of each other
We see the human behind the role
We listen actively and communicate in an open and respectful manner
We focus on execution whilst planning ahead
We have courage to resolve even the most difficult matters in a timely manner
We encourage to seek and give feedback
We celebrate successes and lessons learned from failures
We are committed to growing ourselves, each other, and our organization
To support our daily work and for supporting others, we are committed to seeking and giving feedback on how we manage these principles