Rauni wants everyone to go home Healthy after a working day
Take a moment to imagine what "Safety and Health at Work" looks like. What picture comes up for you? Likely one with helmets, gloves, or safety goggles, or maybe warning signs? These are important, but there is more to Safety and Health at Work than what meets the eye. How do psychosocial factors influence risks at work?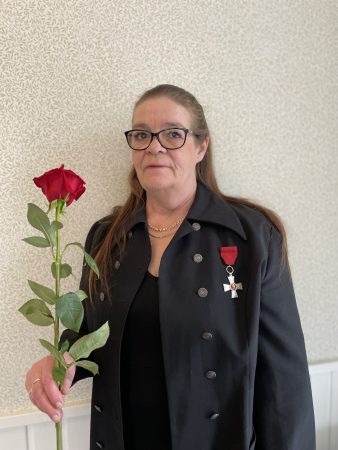 We talked about this with Rauni Levola, Safety Manager at Kekkilä-BVB, who has been working with the company for 36 years and was recently awarded the Cross of Merit of the Order of the Lion of Finland.
In the past three years, the Safety team for Finland and Estonia have been able to accomplish "zero lost time accidents" in Kekkilä-BVB's operations. "The general goal, of course, is that everyone can go home healthy after a working day," says the Safety Manager for this region, Rauni Levola. The team has done a lot of work to improve and ensure safety, for example, by regularly training personnel and focusing annually on certain priority areas such as fire safety, safety during projects, and safe movement in our areas.
The Safety team is not sitting idle now that they have reached this, of course. The time has come to look for further improvements. This includes a higher frequency of updating risk analyses and including more exceptional situations. "Like four years ago, we wouldn't have believed that a Covid-19 pandemic would be possible, but now we have to prepare for similar situations," Rauni explains.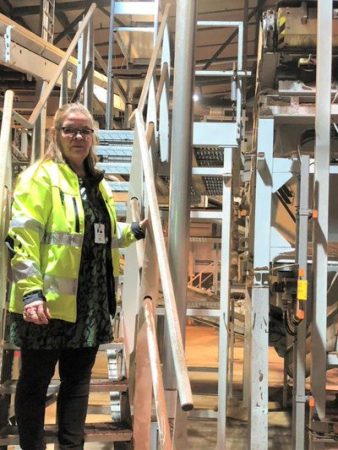 One of the aspects that they will be working on next is the development of occupational health and safety. This will be done in close cooperation with HR by factoring in psychosocial load factors in risk assessments and defining how this load could be reduced. An example of this would be that an employee should feel free to ask their superior about the safest way of doing a new task or flag that they have too much work for the time available. But also, influences from outside of work, like personal situations, may have an impact.
Rauni enjoys the diversity in her work; "In this position, different challenges are encountered, if not on a daily basis, then at least on an almost weekly basis. Finding out and solving different challenges also gives strength to continue this work." Although the work can sometimes also ask a lot from the Safety team; "By far the biggest challenge was a fatal workplace accident at the beginning of my safety career. Investigating the case and the measures that followed it were very challenging and heavy. This is a good example that safety should always be taken seriously."
Her advice for other companies wanting to improve on safety is to share information and learn from mistakes in all openness within the company. As she puts it, when an accident occurs, "do not look for culprits, look for root causes." And naturally, the basics should be covered by following changes in local laws and regulations, reading professional publications, and participating in webinars and safety-related training.