Arjen van der Meer: A lifetime of growing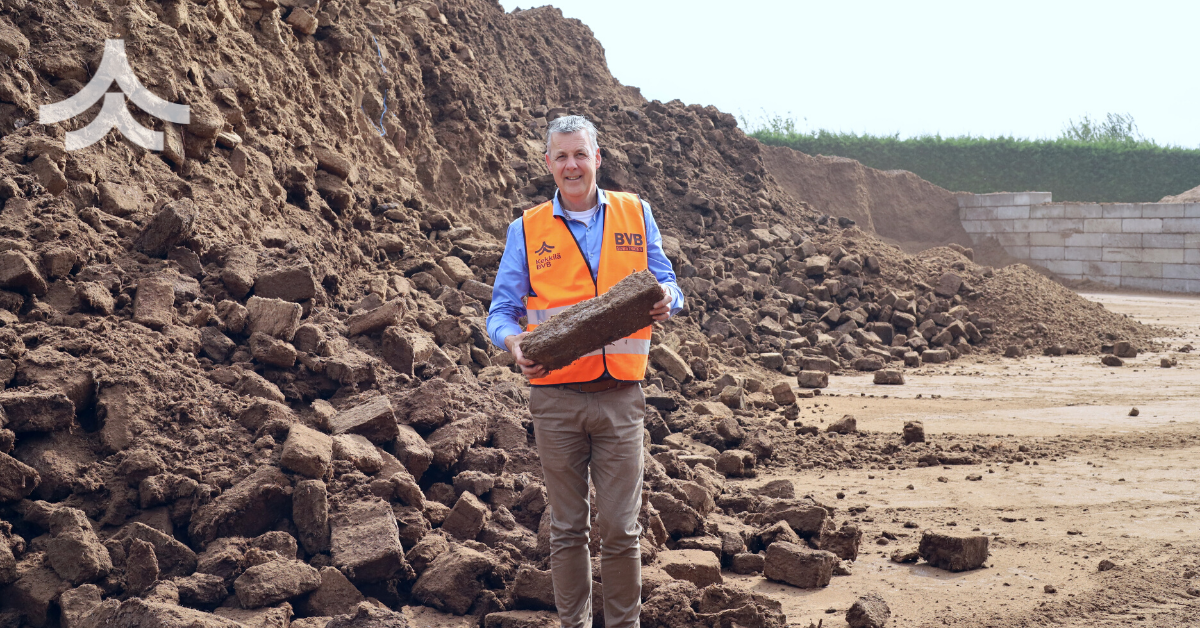 Arjen grew up in a horticultural family and trained in agricultural education. His father grew Cymbidiums, flowers that are only harvested during the winter period. During his studies, Arjen helped his father in the company during the winter period, but in the spring and summer he could always be found at Bas van Buuren where there was always work to be done.
After graduating in May at about the age of 20, there was still work in orchid cultivation, so it was almost automatic that he started working for Bas van Buuren. In September it was the intention to start working for his father in the Cymbidiums, but in August he was approached by the then owner Mart van Buren who asked him if he was interested in taking over the plant manager position as their then manager was going to leave. Arjen thought that he was still a bit too young, but eventually gave in to the charm of Mart van Buren (the then owner), helped by his father who advised him to take on this adventure and see a bit more of the world than just growing flowers.
Bas van Buuren was then a much smaller company than it is today, with only a few trucks and two halls and relatively small outdoor storage, but he was able to learn a lot there. He was responsible for both transport and production. However, after a few years Arjen started to get restless and wanted a new bigger challenge, so he decided to leave the company. Mart van Buuren understood Arjen's need to grow and within two weeks came up with a proposal that he could buy a business in Limburg called Euroveen and asked Arjen if he would like to lead this new location. Moving from the West to the South was a big decision, but Arjen finally accepted the opportunity.
Euroveen was a company that was very outdated and carried out all its activities outside, when Arjen started there in 1988 it employed about 10 people. With the promise and intention to invest in technology and buildings at Euroveen and to produce the entire product range at Euroveen, facilitated his decision to take up this challenge. Arjen rolled up his sleeves and got to work. Being responsible in a small business, his duties and responsibilities varied; visiting customers, purchasing raw materials, calculating raw materials and selling prices, hiring new employees, and anything else that was required. He considers himself fortunate to have had the opportunity to learn all facets of the substrate business over the past 33 years and is grateful for the experiences it has brought him.
This brings us to last year. Since the merger of Kekkilä-BVB, Arjen felt that his position has changed significantly from being an all-rounder and having been fully responsible for a production site, to a responsibility for the operational activities only. And he could not optimally use and deploy extensive expertise and was therefore ready for the next challenge. In 2021 Arjen became our first Director of Operation Projects, meaning he now works across our company and with numerous departments managing new projects. One of his projects is that of Brill, he currently plays an essential role in the Brill integration project where he has been able to use both his German skills and his extensive know-how to gain knowledge from our newest colleagues and learn how they work.
In the future, Arjen looks forward to projects that stimulate ownership and entrepreneurship within Kekkilä-BVB by looking for opportunities that respond to market changes, the circular economy and innovation.