Urbanization demands sustainable innovations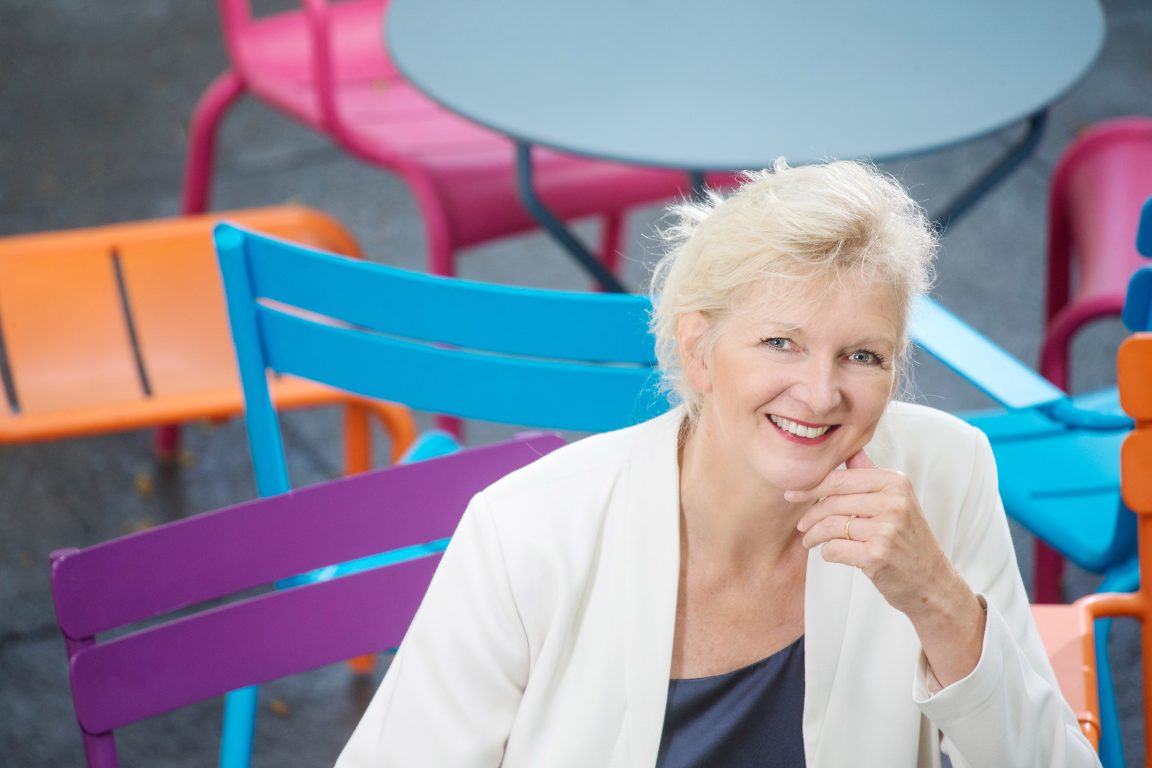 Every week the current number of urban inhabitants is boosted by a further one and a half million people. This phenomenon is not only manifest in rapidly developing countries in Asia, but also in Europe. What are the implications of urbanisation for food supplies? How can we safeguard the continued liveability of these cities? Horticultural suppliers such as Priva and BVB Substrates invest in sustainable solutions.
Meiny Prins is CEO and co-owner of the technology company Priva. She has a clear vision of urbanisation and its implications for food supplies. 'Cities will continue to sprawl and grow. The limit is not 10 million inhabitants, but continued growth up to 20 million, or even 50 million inhabitants. City inhabitants need clean air, a safe environment and healthy food. Cities today are surrounded by a green belt where food is produced. But ever more urban authorities are realising that growth cannot be facilitated simply by pushing the green belt further out into rural areas.'
Better quality of life
According to Prins, cities will discover that quality of life has a higher priority than economic growth. 'People no longer accept that they are forced to live and work in poor conditions. Cities will become the driving force behind sustainable solutions that will help us save our planet, together with the business community and consumers. Cities can integrate their green belt into the urban area. That is a great step towards a circular economy', says Prins.
Marck Hagen, director of innovation at Kekkilä-BVB since 1 November 2019 shares Meiny Prins' vision. 'Urbanisation is irreversible. That equally applies to the global population increase. Consequently, the demand for food continues to rise. It's an inescapable fact that a majority of the world's population will live in regions that experience a scarcity of water within a few years. This development is both a challenge and an opportunity for our sector. Sustainable innovations are essential to provide city dwellers with healthy food and a good living environment. That is why we are investing in substrates, which can provide the answer to this dilemma.'
Renewable raw materials
Hagen cites several examples of successful innovations that respond to these challenges. 'BVB Sublime is a growth medium based on foam that BVB Substrates developed years ago for the horticultural sector. The medium is ideal for the plugs used in vertical farming systems. Vertical farming is the practice of growing crops in multi-layer systems under environment controlled conditions using limited water, a cultivation method that suits urban areas. The medium is also ideal for hydroponics, an efficient method of growing leafy crops.'
The rising demand for healthy food in densely populated cities logically means that the demand for substrates is continuing to grow worldwide. In his role as director of innovation, Marck Hagen focuses on renewable raw materials. 'These "renewables" are vital to avoid exhausting our planet's resources. The innovation BVB Accretio is renewable peat moss, a sustainable alternative to peat with similar properties. We are also exploring other options. A material that is a residual product for some may well be a sustainable addition to our raw material portfolio.'
To ensure long-term liveability of burgeoning cities, not only food but a green living environment is also fundamental. Roof gardens help purify the air, reduce the concentration of fine particles, reduce the heat build-up and create water buffers in the city. 'Our Urbanroof substrates and BVB Greenroll contribute to the greening and cooling of growing cities. The new substrates we develop for consumers can also improve the quality of life in urbanised regions.' (read case: A green oasis in Dubai)
Difficult climates
As a high-tech company, Priva is also investing in sustainable solutions.  The company is a global player in hardware, software and service provision in the field of climate control, energy saving and optimal water reuse. Technology in the high-tech greenhouse and the opportunities offered by vertical farming enable efficient and sustainable food production all over the world.
'You can grow any variety of tomato and almost any other fresh crop no matter where in the world. Pure Harvest – a company that grow tomatoes in the desert near Abu Dhabi – is exemplary of this principle. In difficult climates, you can make this a profitable enterprise. These developments are moving forward rapidly', says Meiny Prins.
Values and SDG
Priva and Kekkilä-BVB both see a role they can play in creating these kinds of sustainable systems. Prins: 'We help growers generate greater profitability at the end of the year while using a lower input of natural resources. We want to grow this added value. Profit is not an end in itself, but a condition for continuity. Priva is value driven instead of profit driven', says Meiny Prins.
That philosophy is shared by Kekkilä-BVB, who strive for 'sustainable everyday living'. The values established by the company reflect the Sustainable Development Goals (SDG) set out by the United Nations. Marck Hagen: 'In a regime of sustainable business practice, both nature and business can flourish. We endorse and operate in line with four Sustainable Development Goals: creating good health and well-being for people, sustainable food and living environments, developing recycled material for green cities and the living environment and safeguarding and ensuring biodiversity for the future. It creates a sense of purpose and power when companies work together to pursue these goals.´
Photo of Meiny Prins: Priva BV
This article was originally published in our professional growing customers magazine Bloom in January 2020.