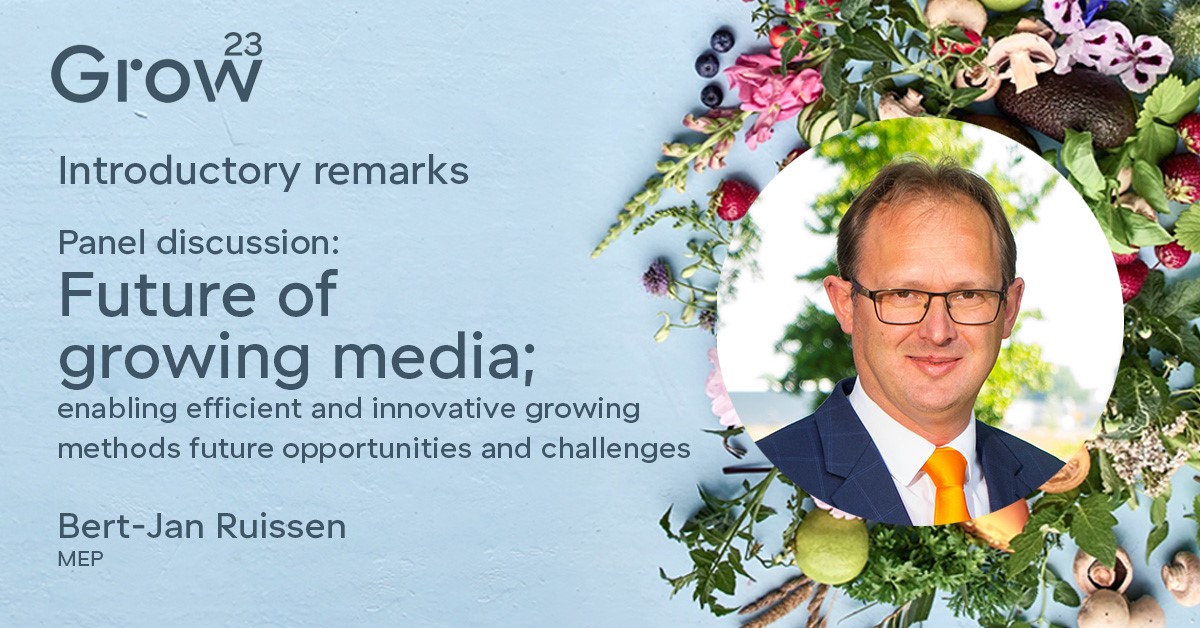 Mr Bert-Jan Ruissen (50) is a Dutch Member of the European Parliament. He is full Member of the European Parliament Committee on Agriculture and Rural Development. Previously Ruissen studied plant science at Wageningen University and Research in The Netherlands. He worked as agricultural policy advisor in the European Parliament, before joining the Ministry of Agriculture, Nature and Food Quality for 2 decades in several positions, among which coordinator for EU agricultural policy.
Mr Ruissen is elected on behalf of the SGP party, a protestant-reformed party established 105 years ago. For this party Mr Ruissen was group leader in the council of the municipality Krimpen aan den IJssel for many years.
In his maiden speech in the European Parliament, in September 2019, he spoke out against patents on plant characteristics. He represented the ECR Group in the European Parliament in the negotiations for the new CAP that entered  into force in January.