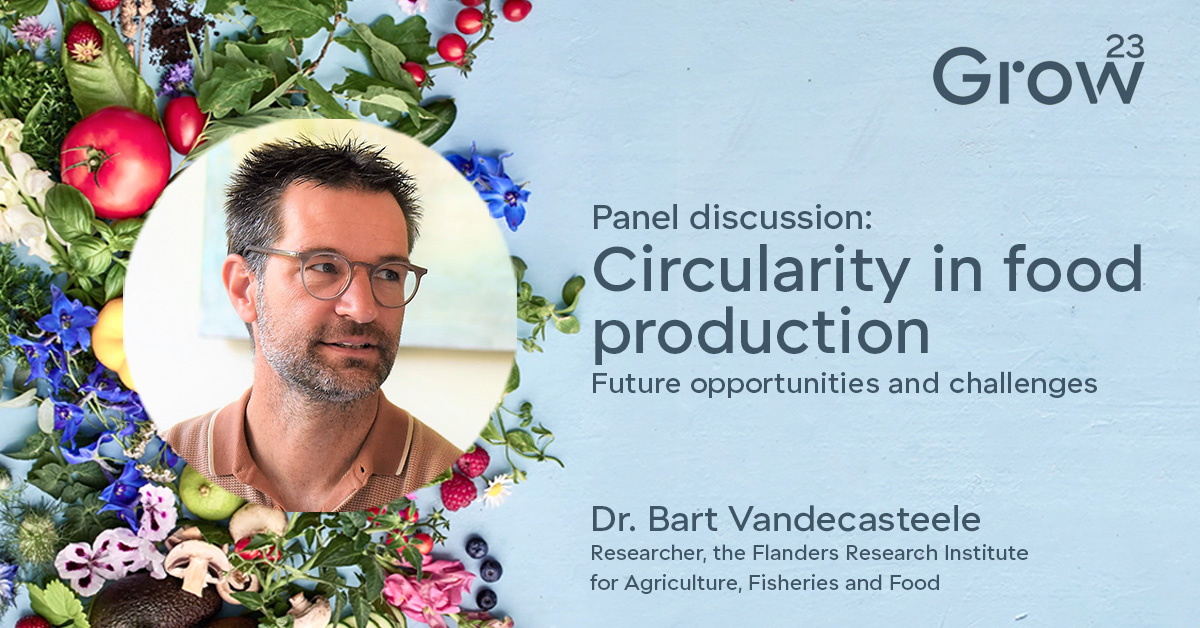 Dr. Bart Vandecasteele is Researcher at the Flanders Research Institute for Agriculture, Fisheries and Food. He is an expert on compost quality and the recycling of agricultural organic waste into organic fertilizers, and on the use of compost, biochar and plant fibres in renewable growing media, i.e., growing media blends based on sustainable and local materials.
He is involved in projects on circular use of growing media and biochar use in cascade, i.e., apply biochar first to reduce emissions during biomass processing and then use the biochar-enriched soil improvers for C sequestration.
He was leading the NutriHort Benchmark study and was convener of the related NUTRIHORT conference on innovative techniques and strategies for reduction of nutrient losses in horticulture, project leader of the Interreg2seas project Horti-BlueC on Circular Horticulture (www.horti-bluec.eu), and convenor of the ISHS GrowingMedia2021 symposium (www.growingmedia2021.com/).