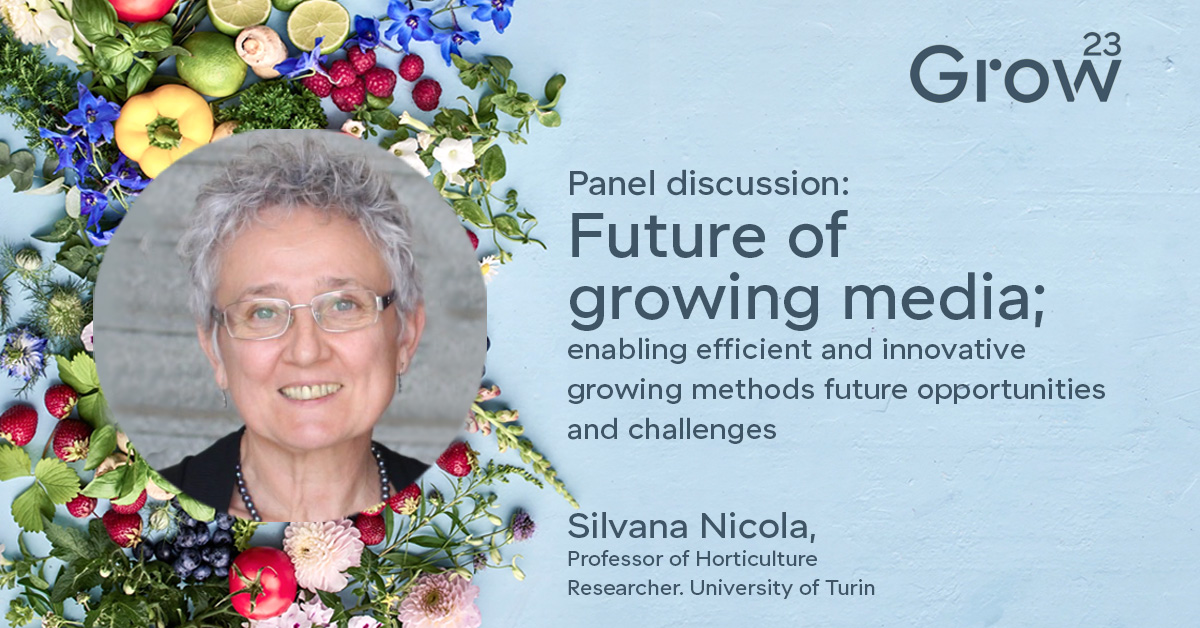 Dr. Silvana Nicola is Full Professor at the University of Torino in Vegetable Crops & Medicinal and Aromatic Plants. She earned PhD in Horticulture, from the University of Florida, USA in 1997. She is past Vice-President and immediate past Secretary of the International Society for Horticultural Science (ISHS).
Professor Nicola is highly merited and internationally acknowledged researcher.  She is author or co-author of 200+ scientific publications (100+ International), referee of several international scientific journals and research projects, member of scientific committees of numerous international conferences, and invited speaker at several international meetings. She works for several universities as an external examiner of MSc and PhD students.
Dr. Nicola is specialized in soil and soilless culture and protected cultivation as well as vertical and indoor farming in horticulture. Her areas of expertise cover from vegetables and aromatic plants to pre- and postharvest handling and processing, from quality and safety to supply chain management, from fresh-cut produce chain to efficiency systems.