Transforming the global food systems
Highlights from F&A Next, the yearly event where investors meet food and agri startups.
It was truly refreshing to meet face to face with different colleagues from the food sector and look to the future together. As sharing is caring, I thought I would share with you some of my key takeaways from the event. 
Program started with a campus tour, where an interesting soil assessment solution Soil Navigator was introduced to us. It supports decisions for assessing and optimizing soil functions related to topics like carbon sequestration and biodiversity. A very important tool indeed!  
We also had a chance to learn about data-based growing and how WUR researches and develops plant-based food. Key points to keep in mind when developing plant-based food with high protein value is that is has to be local, functional and affordable. Once these basic requirements are met, taste and texture will ultimately determine which options succeed and which fail.
Another interesting visit was to the One Planet Research Center, where they work with inspiring innovations, such as a toilet seat that tells you about your lifestyle in the most profound way…. Learn more here.
The first speaker at the seminar, Peter Bakker, President & CEO of World Business Council for Sustainable Development, stressed the urgent need for a radical transformation in the food systems. Companies must start providing profitable solutions to the problems facing people and the planet. Leaders of the companies need to start thinking about how to decarbonize their businesses, how to collaborate across the value chains and how to explain all this to shareholders. 
Berry Martin, a member of the Managing Board of Rabobank, pointed out that the mitigation potential of carbon sequestration in agriculture is almost as big as that of wind and solar energy. He also called for transparency on the ecological and nutritional values of food and asked a good question – why is not-so-sustainable food often much cheaper than sustainable alternatives? After all, the former costs society  more.  
Another Rabobank speaker, Harry Smit, Senior Analyst at Rabobank Food & Agribusiness Research, said that the food systems are in transition in many ways. Transparency and data will become essential. Technology has always evolved, but now responsibilities are changing as technology needs to benefit not only operators but also wider societal goals.  
Smit pointed out that we need to build more regenerative and circular systems. Precision farming also allows more accurate decisions to manage emissions and more dynamic pricing. He also addressed the need for collaborative supply chains to take advantage of scope 3 emissions. Together we need to define what is better for the environment.  
Don't fear to fail
One of the most inspiring quest speakers at the event was Tony Fadell, "father of the iPod", co-creator of the iPhone and the Nest Learning Thermostat. Today he is the Principal at Future Shape, a global investment and advisory firm that has also made several investments in food & agriculture sector.   
Tony shared advice from his interesting career. He stated that to succeed, companies should build internal muscle instead of hiring consultants. The best way to know if you are not trying hard enough is that you aren´t failing. When it comes to investments, he is a strong believer in focusing on emerging markets and for instance in aquaponic growing.  
I got so fascinated what Tony had to say, that I read his excellent book "Build" immediately after the event. I warmly recommend this "hard cover mentor" to all.
At the event, we also learned that e-commerce and downstream processing received the largest share of the agritech investments in 2021 and that the investments in agritech are rapidly growing. The event also showcased some cool new companies from the emerging markets including Pinduoduo from China, WayCool  from India and ProdcucePay from Mexico. All of them have been able to connect growers with consumers and/or retailers through digital means in various profitable ways. By using data and insights driven from it they have been able to increase predictability and better service, and avoid food waste in very unique ways. 
To sum up the event: The momentum for change is now. The climate crisis and biodiversity loss are real and they are here – it is up to companies with the right culture and leadership to drive innovation  that will change the world for the better. It is up to all of us to build safe space for the humanity to operate in. F&A Next gave me strong belief that solutions can and will be found – where there is will there is a way. The time to act is now.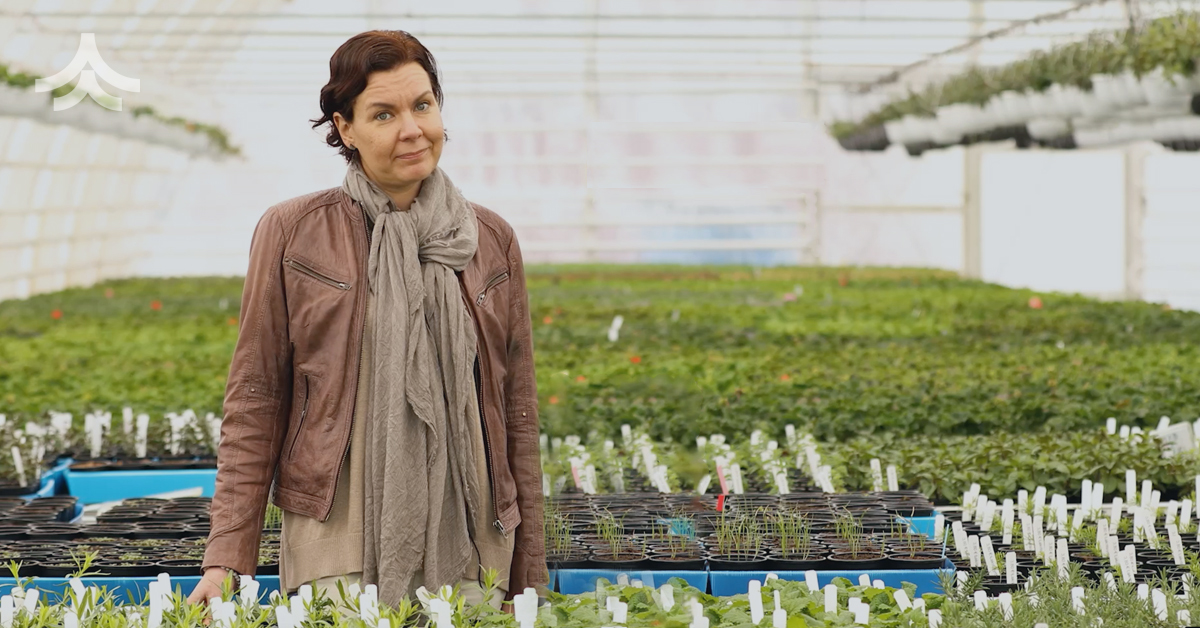 Nina Kinnunen, Director Sustainability, Brand & Communications