"There were dozens of students and after a while they were already in the forest getting sticks, opening soil bags, moving pallets and other planting products to the school wall. Joy and a huge turnout filled the sunny day. The students had also picked up horse manure from the neighbor's horse stable. When the items were assembled, work on the project began under Leonna's guidance."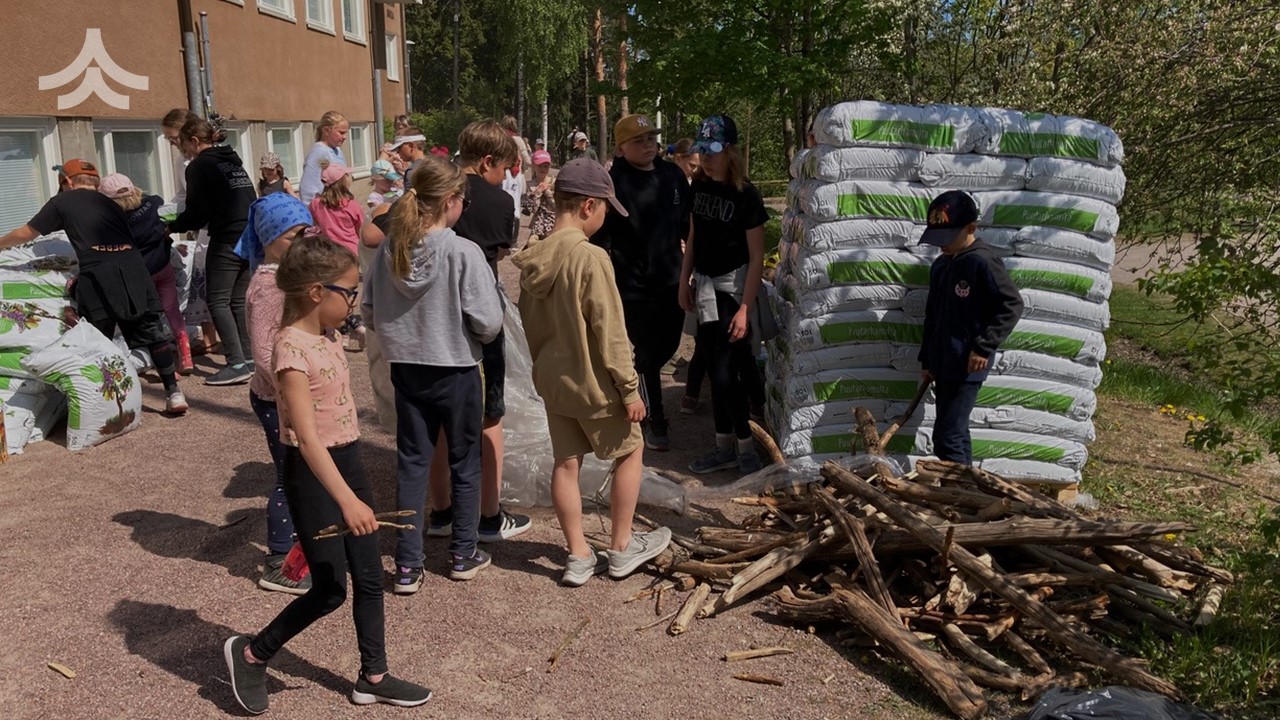 Donating happiness and the joy of growing is what we wanted to do when we donated our products to 12 projects across Finland in the Kekkilä's Grow the joy programme.
For the third time, we donated our products to public benefit projects related to growing plants. We want to enable various projects that promote the power of growth and the joy that comes from it and working together in green space. We wanted to support green projects that do good for everyone – even those who don't know how or aren't able to do gardening themselves. Creating a sense of togetherness and community is what we hoped to achieve with these green projects.
The choices were not easy! Selecting the projects from almost 400 applications with beautiful and moving stories about how, for whom and why the intended projects would do. We were very happy to see that others also genuinely believe that growing plants is good.
We are very proud to follow the projects during the summer. E.g. Miete ry's garden therapy group for mental health rehabilitators, the Vaasa 4H's project at the beautiful Alkula farm, where the "Royal Vegetable Garden" and Bobäcks skola where the pupils created a vegetable garden in growing boxes which eventually will be taken care of by the whole village community during the summer.
Read more on the 2022 Grow the joy projects in Finland:
https://www.kekkila.fi/milta-vuoden-2022-kasvatetaan-iloa-hankkeet-nayttavat/
https://www.kekkila.fi/kasvatetaan-iloa-vuoden-2022-hankkeet-valittu/