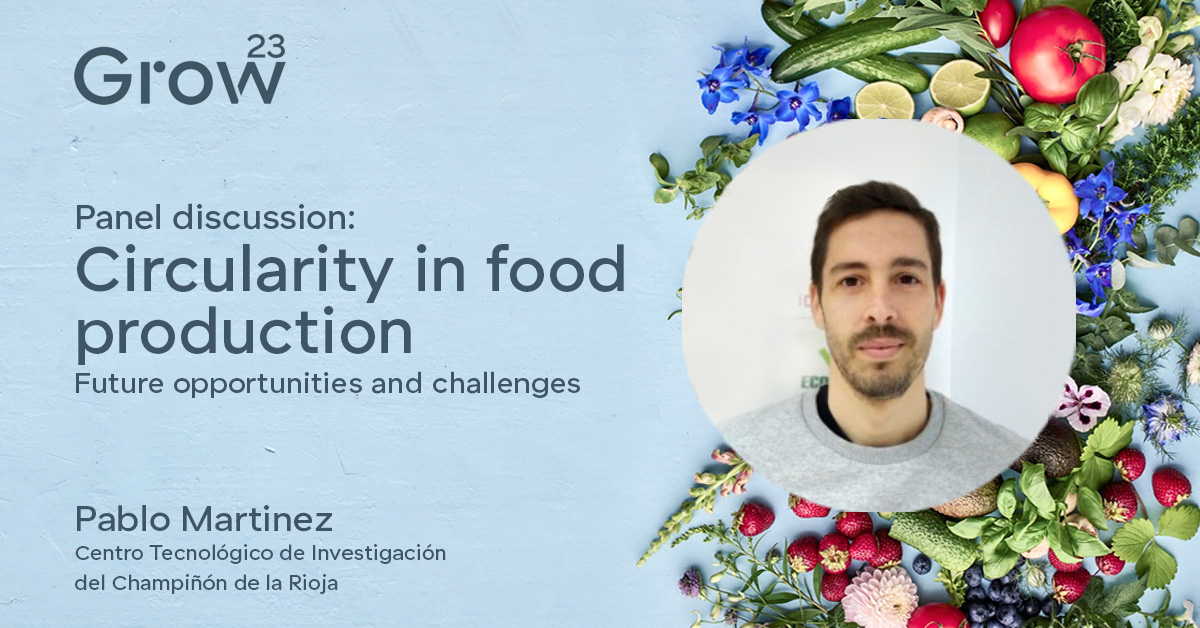 Pablo Martinez is Lead Project Manager at Centro Tecnológico de Investigación del Champiñón (CTICH) de La Rioja
He has a Bachelor´s Degree in Food Industry, completed in 2008 and Agricultural Engineering from the University of León, completed in 2010. During his studies he has done university internships in different companies in the agri-food sector, as quality controller and experimental research support.
He has more than 10 years of experience working in food industry environment, as process engineer and developing multidisciplinary projects, in quality control and product innovation.
Since 2018 he works in CTICH as Project Manager, managing European projects and is involved in technical, research and project management tasks in the field of circular economy.
The BIOSCHAMP project aims to develop an integrated approach to tackle the mushroom cultivation challenges: an alternative and sustainable peat-free biostimulant casing for the mushroom industry, reducing the need for pesticides and contributing to improving the productivity, sustainability, and the profitability of the European mushroom sector.