80% recycled materials in German retail market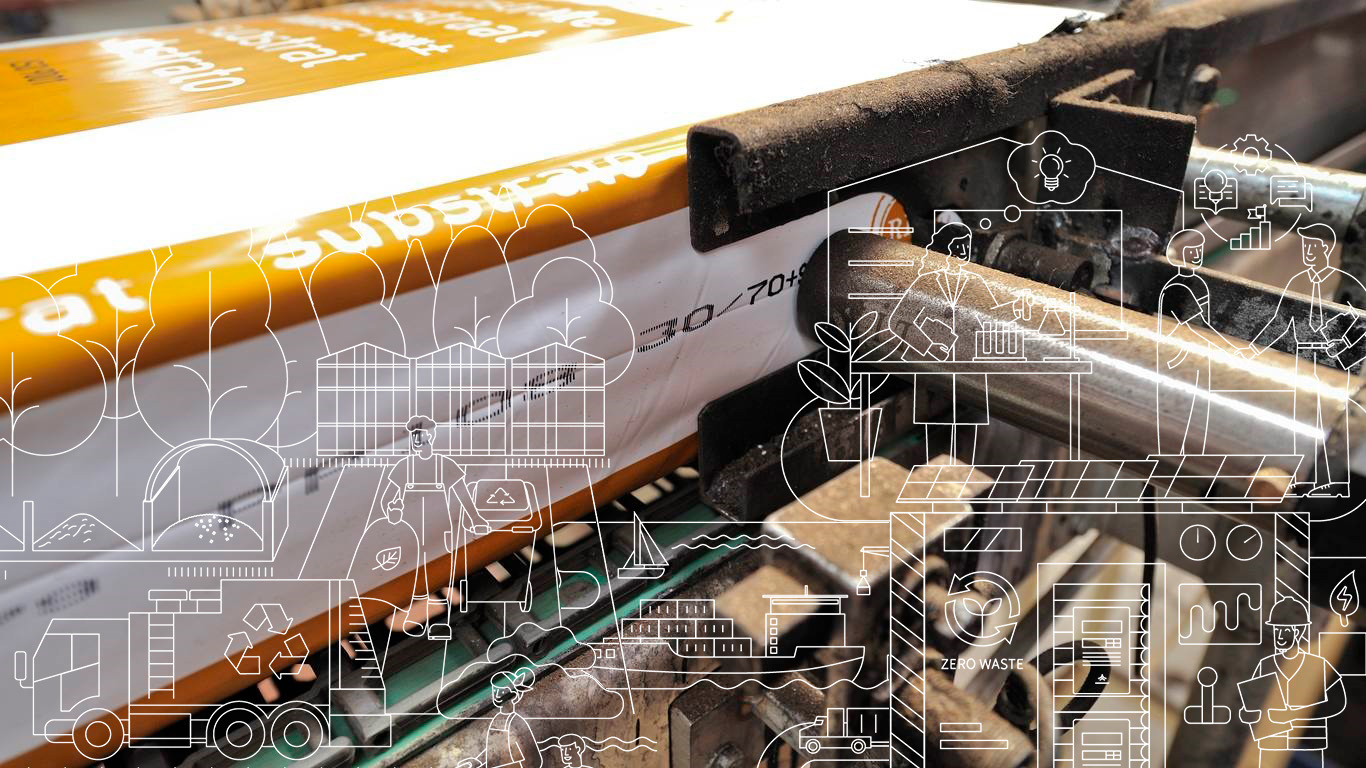 The plastic pollution is a major problem for our environment. If not taken care of properly, plastic bags of all kind have the habit of finding its own way into nature and into our oceans
Case: Aiming at replacing 80 % of virgin plastics in our packaging with recycled plastic or alternative packaging methods. Goal is that 100% of our packaging can be recyclable.
Challenge
At Kekkilä-BVB, we focus on customer success by ensuring high quality products for our customers. A key factor in achieving this is by using sustainable packaging. Our packaging is made entirely out of plastic, a material chosen for its exceptional qualities and benefits such as stretch ability, strength and durability which are needed during transport. However, we also recognize that plastic pollution is a major problem for our environment and we have the responsibility to take action.
Action
Last year, we developed the sustainable packaging plan where we outlined the steps per BU that were needed to achieve our target of replacing 80 % of virgin plastics in our packaging with recycled plastic or alternative packaging methods by 2024.
Through this plan, we will move to a more circular and closed loop for the plastic used in our packaging. By making this move, we will contribute to SDG 14: life below water by having a contribution to preventing and significantly reducing marine pollution of all kinds. This year, our retail team in Germany made a great step towards achieving that goal!
The step outlined for 2020 in the sustainable packaging plan was that the German retail team would adopt the standard of 80% recycled material in their packaging where, depending on customer needs, they could also use packaging material with less recycled material. This year, we purchased 13.599.500 meters of plastic to be used in our packaging for German retail. 51% of that meets the standard of the sustainable packaging plan as it contains 80% recycled material.
To meet the needs of the customer, we also purchased plastic containing less recycled material. 39% of the purchased material contains 30% recycled material and 10% is virgin plastic containing 0% recycled materials.
Our bags containing substrates usually consist out of 3 layers: the outer layer that contains the printing, a middle layer and the inner black layer which blocks light in order to protect the substrate from the formation of algae and other undesirable organisms. All together, we use up to 3.300 tons of plastic used in our packaging annually. Roughly 72% of that is used in the business unit retail and landscaping, 25% in the business unit professional growing through our product brands BVB Substrates and Kekkilä Professional and the remaining 3% is used in the business unit G&C materials.
Result
Packaging can only be called sustainable when we have achieved a close loop system where the packaging material sent into the market is collected, recycled and reused in either packaging material or other applications. At Kekkilä-BVB, we believe that closing the chain is the path to sustainable everyday living where we help form a market for recycled plastic by using recycled material in our packaging.
Any questions? Please contact Ron Janssen.