"Cities will be the driving force for sustainable innovations"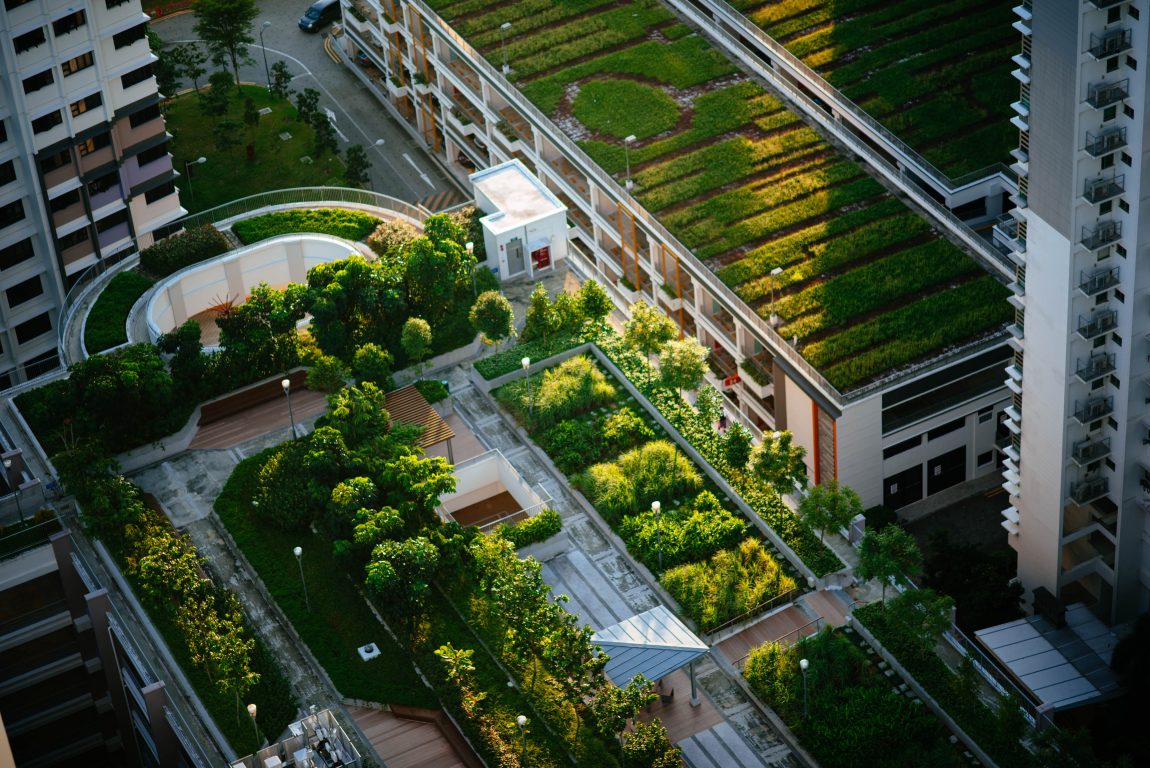 Rapid urbanization, an increasing global population and the fact that 2/3 of the population within 7 years from now will be living in areas where there is a lack of water affects us all. These facts are why we are investing in finding new raw materials and products to cultivation on substrates. This is also why Marck Hagen, our Innovation Director, chose to work at Kekkilä-BVB.
-With a growing global population, we need to produce more food with high quality. Finding new sustainable raw materials in making new substrates and products for cultivation on substrates is one way to invest in the future, Marck says.
Cities will become the driving force behind sustainable solutions and innovations that will help us save our planet. As one of the largest growing media companies in Europe, Kekkilä-BVB can be a forerunner in the sector showing how plants can be grown using less resources.
-Recent research shows that adding sphagnum moss to substrates is beneficial and sustainable in more than one way, Marck says.
Facing expanding urbanization and a growing population, the need for food is increasing. To be able to grow food as close to its consumption as possible, we need to find new sustainable raw materials, products and smart services which take water usage into account.
-Sustainable innovations are essential to provide citizens with healthy food and a good living environment, Marck says
Sphagnum moss – rapid regrowth after harvesting
Sphagnum moss has been used for different purposes for centuries. Sphagnum moss grows on the top of peat bogs and has not started the process of decomposition like peat. The main reason to use sphagnum moss as a raw material for substrates is that it is a living material. As a living material it regrows back relatively quickly on the peat bog after removal.
-Research shows that Sphagnum moss has started to grow again just after a year of being collected. It grows, approximately 10 mm per year. The collecting cycle is estimated to be 20-30 years, Marck says.
During the second year after collection, cotton grasses have often taken over the sites, and while cotton grasses continue to dominate in the third year, white mosses have already covered up to 50% of the area. In different peatland areas, the order and pace of regrowth may vary greatly. The Natural Resources Institute in Finland is currently researching the regrowth of moss.
Fast rooting speed and even water distribution
Recent research shows that adding sphagnum moss to substrates is beneficial and sustainable in more than one way. Mixing sphagnum moss in substrates allows for more porosity and therefore more available water for plants. Porosity ensures better drainage and there is always enough air available for the growth of roots. This means faster rooting and a shorter growing time. The addition of sphagnum moss to a mixture ensures a quick even water and nutrient distribution. Sphagnum moss has a large water holding capacity which means that less water is required for crops that grow in mixtures with this raw material added to it, as more water is held in the substrate.
– Sphagnum moss is easily adjustable with other raw materials, Marck says.
Kekkilä-BVB R&D center in De Lier
Kekkilä-BVB has a R&D center in De Lier in the Netherlands doing analyzes of the raw material and development of new products. Quality requirements are tested both internally and externally. Our laboratory is equipped with the most modern facilities and techniques. We test our new products extensively before we introduce them onto the market. Financial aspects are also taken into consideration, both from the producer side and from the view of the customer. Pilot-testing with customers and the afterlife of the product is also important. Every product must meet high requirements.
-In this way you are assured of the best quality throughout, Marck says.
More information about sphagnum moss (as raw material named BVB Accretio).
BVB Substrates and BVB Accretio
Link to article: Sphagnum moss and it´s sustainable ecosystem.
Any questions? Please contact Marck Hagen.
Author: Louise Harvig Olsmar & Kari Silokangas