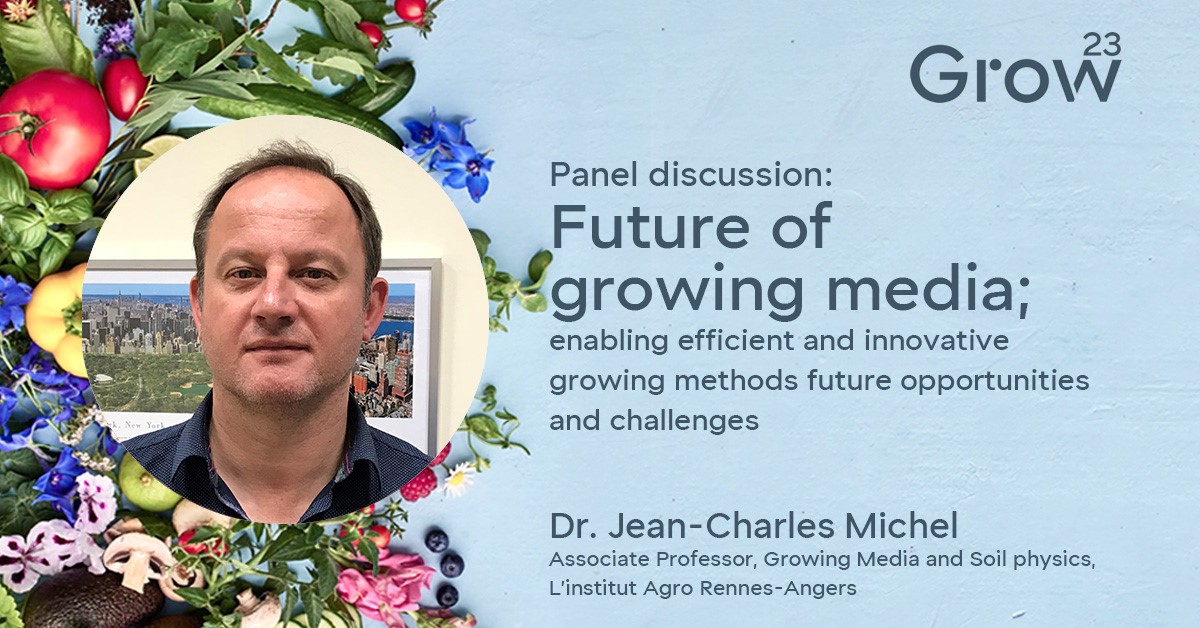 Dr. Jean-Charles Michel is an Associate Professor in Soil and Growing Media Science at L'institut Agro, Rennes-Angers. Chair ISHS.
As a renowned scientist specializing in growing media, he has conducted academic research on the characterization and physical properties of raw materials used as horticulture substrate (peat, bark, wood fiber, coconut, etc.) in cooperation with many international substrate companies.
Working Group Growing Media Research topic: physical properties, water repellency, particle size & shape, water management of horticultural substrates.