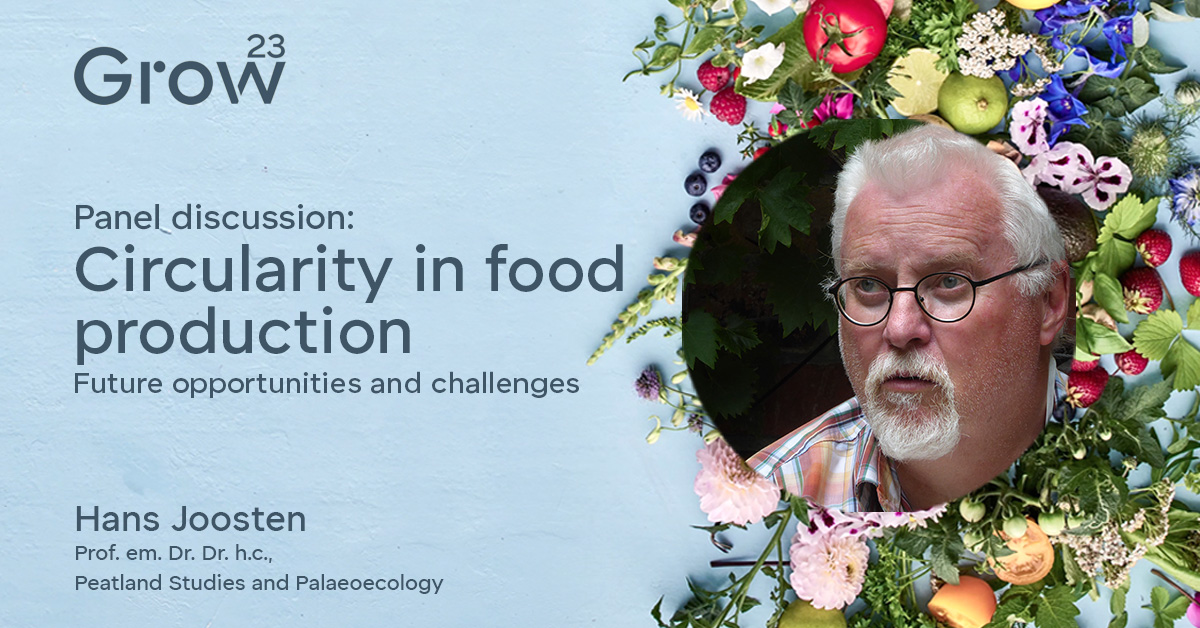 Hans Joosten is Professor emeritus of Peatland Studies and Palaeoecology at Greifswald University (Germany) and has been conducting research and teaching in this field worldwide since 1976. He has published extensively on peatland (palaeo)ecology, conservation, restoration, and paludiculture, including various handbooks.
He was instrumental in the development of the global Verified Carbon Standard for peatlands and in the development of the regional MoorFutures® carbon standard. He has been intensively involved in UNFCCC negotiations (e.g. as expert negotiator and country representative), in IPCC guidance development, especially with respect to accounting for peatland and wetland emissions, and in FAO in advancing climate-responsible peatland management.
Hans Joosten is Secretary-General of the International Mire Conservation Group (IMCG), the world organization of peatland conservationists, and co-founder of the Greifswald Mire Centre (GMC). He is a member of the steering committee of the UN Global Peatlands Initiative (GPI) and of the Scientific & Technical Review Panel (STRP) of the Ramsar Convention.
For his commitment to peatland research and conservation, Hans Joosten was awarded an honorary doctorate from Shota Rustaveli State University Batumi (Georgia, 2010), the German Sustainability Award (2013), the European CULTURA Award for Sustainable Land Use (2013), the membership of Det Kongelige Norske Videnskabers Selskabs Akademi (Norway, 2014), the Indonesian Peat Prize (Indonesia, 2018), the German Environmental Price (2021) and the Federal Cross of Merit (Germany, 2022).