Empowering customer success during 2022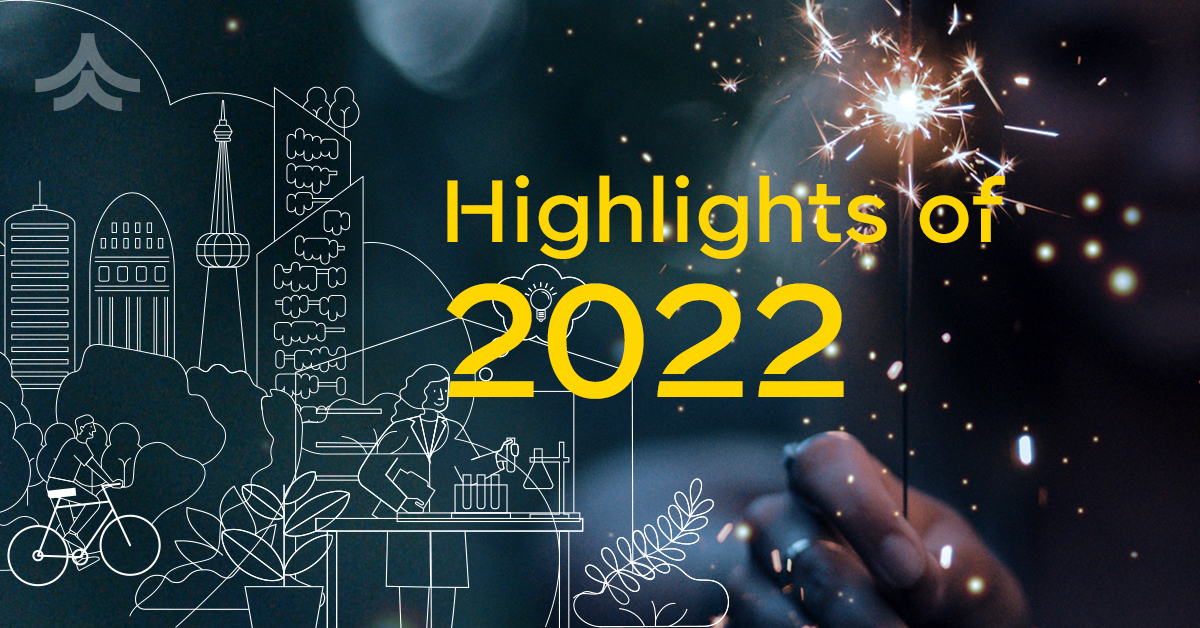 As we celebrate the start of a new year, we want to look back at the highlights of 2022, how we have been able to help our customers and further develop horticulture, landscaping and gardening.
⭐ Sharing is caring – and we certainly like to share information & knowledge on horticulture, gardening and landscaping. Thousands of professionals and hobby gardeners participated our Grow22 Festival, the Connected for Growth Summit and tens of topical webinars & customer trainings in various languages during this year all over the world. Watch the recordings of Grow23 >
⭐ Transparent sustainability – On our journey towards more sustainable operations and products, this year we have started to use the Life Cycle Analysis (LCA) tool with our customers. It allows us to evaluate the environmental impact of the raw materials we use while optimising growing performance. Read more >
⭐ Kekkilä-BVB USA Inc. – Since this year, our customers in USA have been enjoying a local service by For US customers we are happy to offer growing media made of high-quality raw materials and share the knowhow in growing – what we see as an elementary part of our offering to the growers. Read more >
⭐ Empowering our distributors digitally – Our partners can login from anywhere in the world and, at any time, to reach the information they need, whether that be a product data sheet to help close a deal with their customer or localised marketing materials to help with advertisement. My professional empowers our distributors through knowledge, saves them time, and pioneers the digitisation of horticultural services. Read more > 
⭐ Responsible gardening – We have made it easy for Finnish consumers to garden in an environmentally friendly way. Our versatile, wide range of covers helps our customers to garden more responsibly, reducing the need for irrigation – garden mulches, planting mulches, decorative mulches. Read more > (FI)
⭐ World's easiest vegetable garden –  This is possible in Sweden with the Hasselfors Garden Growbag. It was nominated for Garden Product of the Year in the Elmia Garden Award 2022. Environmentally friendly benefits: natural, non-toxic and compostable after use. Read more > (SE)
⭐ Greening cities in Europe –  This year has been good for the citizens in the Netherlands, Sweden and Finland where our landscaping customers have been building new city meadows and parks with optimal growing media mixes such as Citykross and meadow soils. Safety mulch is covering many playgrounds in the three countries making it pleasant and safe to play all day long.
Läs mera > (SE) , Lue lisää > (FI) , Lees meer > (NL)
⭐ On the growth path – Our growth journey continued with two acquisitions: Brill Substrates in Germany and Algomin in Sweden. With the two new teams we will improve our products and services in Central and Southern Europe. Read more on Brill companies acquisition >, Read more on Algomin acquisition > 
⭐ Happy employees – Last but not least, we improved our Great Place to Work score and were awarded a certificate in four countries . Happy, well being employees make the best customer service. Read more >