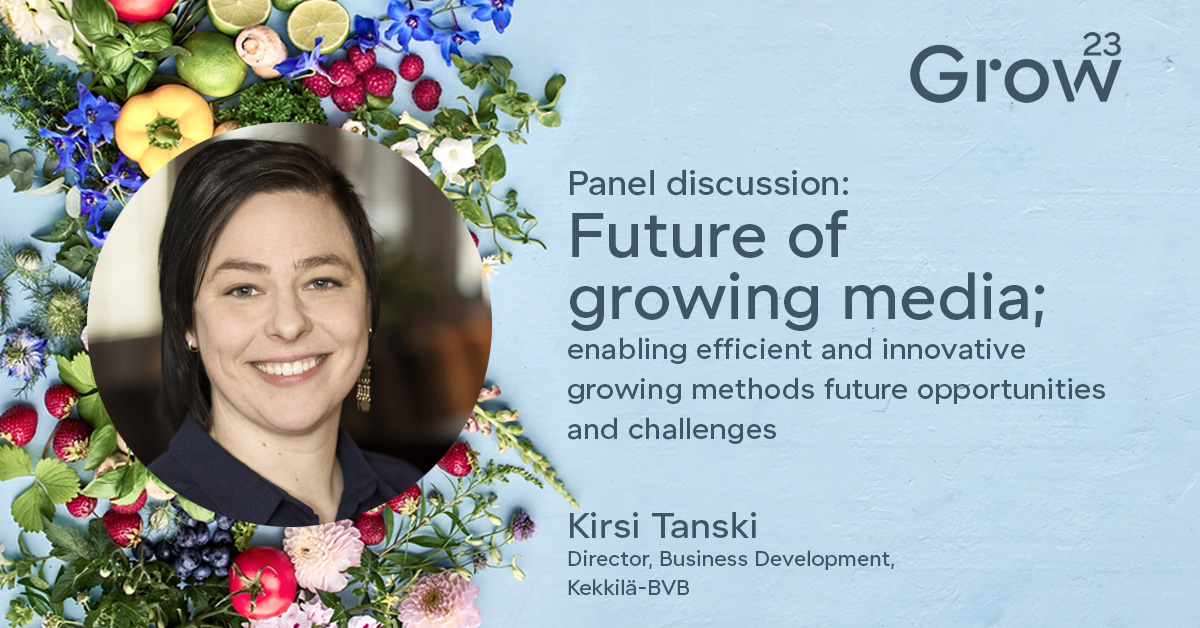 Kirsi is a marketing and business development professional specialized in horticulture, food production and food value chains, with over twenty years of global business experience. Currently, she is responsible for Kekkilä-BVB's Professional Growing BU marketing and business development globally.
Kirsi is known as a strategic thinker and a visionary leader who has the courage to bring up and discuss even difficult issues when necessary. She has a passion for developing the horticulture industry to be more sustainable, future fit, resource efficient, and fair, and she believes that the green industry can play a big role in solving the world's climate and food challenges.
Kirsi has a master's degree in Communication Sciences from the University of Vaasa. She has also studied at the University of Utrecht in the Netherlands and in University of Monterey in Mexico. Prior to her career at Kekkilä, Kirsi worked for Fairtrade Finland as a Marketing Manager and Deputy Managing Director.