The story of circular substrates
The circular economy and sustainability are terms that are used by many companies repeatedly, interchangeably, and occasionally without real-life examples. With that in mind, we thought it was about time to tell the story our circular substrates in Finland, from start to finish and back again.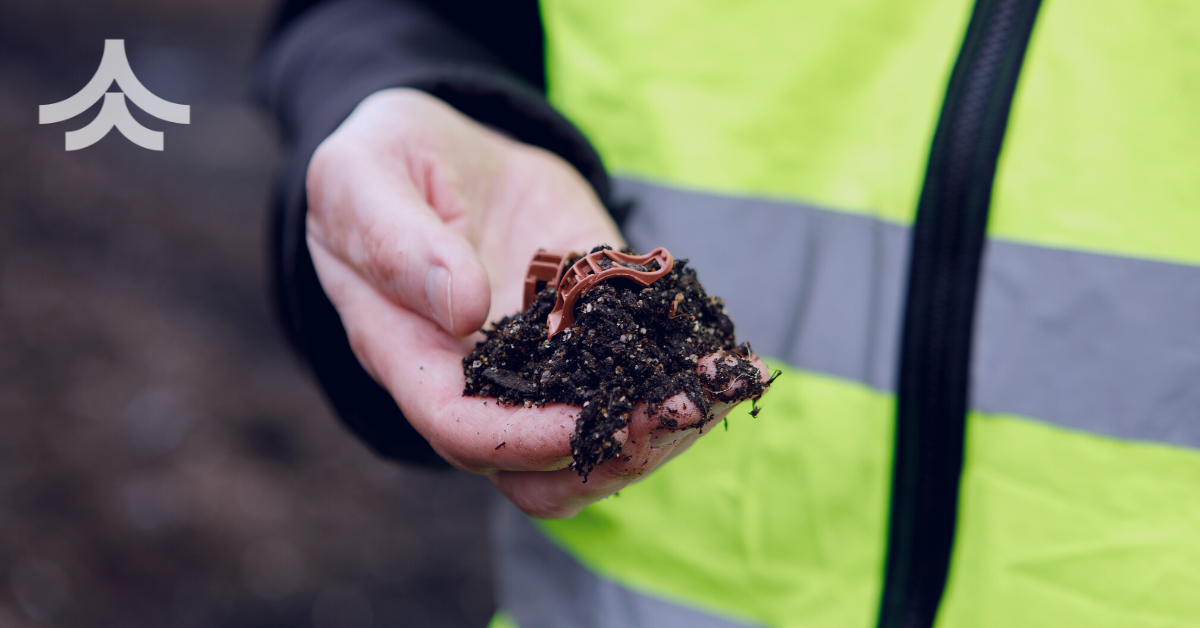 Responsible harvesting
For a growing media to perform well you need excellent ingredients. In our case it all begins with peat whose unique nutritional make-up enables plant growth, root development, and, due to its purity can be used as a basis to grow a variety of plants. Therefore, we begin our story in the middle of Ostrobothnia in Finland where many peat bogs reside and where our Responsibly Produced Peat (RPP) is harvested. RPP is a special certification given to harvesters who harvest from already degrading peatlands. They must also ensure a restoration plan is in place and is enacted to allow for the area to regain, and in somethings increase, biodiversity in the area after 5 years.
Local factories
Once the peat is harvested, it is transported to our nearby growing media factories where we add fertilisers and then pack them up in their compostable plastic sacks ready to be taken to the growers. The peat fields, our factories, and our growers are all close by allowing for shorter transport times and therefore, lower carbon footprints.
Growing sustainably
Our growers plant their crops into our substrate and watch their yield grow. When harvesting is completed, we then return to collect the used substrate which saves the growers from dealing with waste disposal.
Second life of a substrate
The waste from the greenhouses is then transported to one of our local composting plants in Teuva, which is also a short driving distance away. We then start the painstaking task of filtering and cleaning the substrates and green waste (the leftovers from the plants). One challenge we have found is with the strings that growers clip to their plants and their ceilings of each plant to allow them to grow straight up and not tangle. These have traditionally been made of plastic but there are now compostable versions available. It has been difficult to motivate our cultivators to switch as the compostable strings are a bit more expensive and a little less durable, but it also means the waste handling price for growers is smaller when using compostable as we don't need to sieve out the strings if they aren't plastic. Approximately 60 thousand tonnes of waste come from these greenhouses in Finland yearly. At our Teuva branch we have a current capacity of 30 thousand tonnes so not as much, but there are other ways to handle this waste such as by using it in the fields. Of course, this can only be done without those pesky plastic strings.
Recycling is not always easy. We must confirm that our growers are treating their plants and substrates in such a way that their waste is fit for recycling, such as prohibiting the use of particular herbicides. This can be hard for growers as the authorities' regulations on green waste usage can be complex and can also differ from year to year. To increase the amount of healthy waste that can be reused our whole industry has to work together. Once we have our recycled green waste, we use it to make green compost. Our green compost has been certified with an eco-label allowing us to sell it to ecological agricultural sector. The product is such good quality we have also been able to embed it in our landscaping business for soils and such.
Recycling in retail
We are very proud of our green compost and would like to bring it to the retail market, but before we can do that, we must adhere to the strict criteria needed for recycled industrial green waste to enter the consumer market. In short, this means that we must measure and test our green compost to prove to the necessary authorities that our product is safe to grow your cucumbers in. We hope that, once we have permission, the Finnish hobby gardeners will be delighted to know that whenever they buy tomatoes, they are making new recycled green compost.
Green waste from greenhouses is not the only place where we get our recycling content from. At our other recycling plant, Ilmajoki, we receive all the green waste from the local municipalities. That includes hedgerow clippings and grass cuttings from the municipal workers, but also all the green waste from households. Our municipal green compost, unlike our industrial green compost, has already received an ecolabel award and can be found in many of our products in Finland.
A happy ending
In creating this circular economy for green wastes, it has allowed any consumer in Finland to feel a part of something good. You can buy some tomatoes and know that the leftovers from the yield are not being wasted. You can sort out the garden and fill your bin with all your trimmings, and then when you are ready to plant some flowers you can use compost that was made from people cleaning up their own gardens. Though this circular movement is currently restricted to a coastal region in Finland, we hope to expand, with a pilot running in the Netherlands already.