Blog – You can call me Mr Peat
My name is Tom Huijs, and I work for Kekkilä-BVB Inside Sales in the Netherlands. It is no secret in my office that I am a real nature nut, having shocked my own manager with how many plant and mushroom varieties I can name. Outside of work I spend hours roaming the beautiful nature and woods surrounding Venlo, on the hunt for new species to identify.
A few weeks ago, I was chatting with one of our secretary's Floor, who knew all about my passion for nature and suggested that I speak to  Herman Oosterkamp. Herman is an even bigger green enthusiast than me, with a life full of experience and in-depth knowledge of peatlands. I rang him and was not disappointed. Herman, now retired, has developed in his life, a qualitative peatlands restoration method and advised companies and countries alike. When we spoke, he was so excited to speak with a fellow flora fanatic that he invited me to a personal peat course.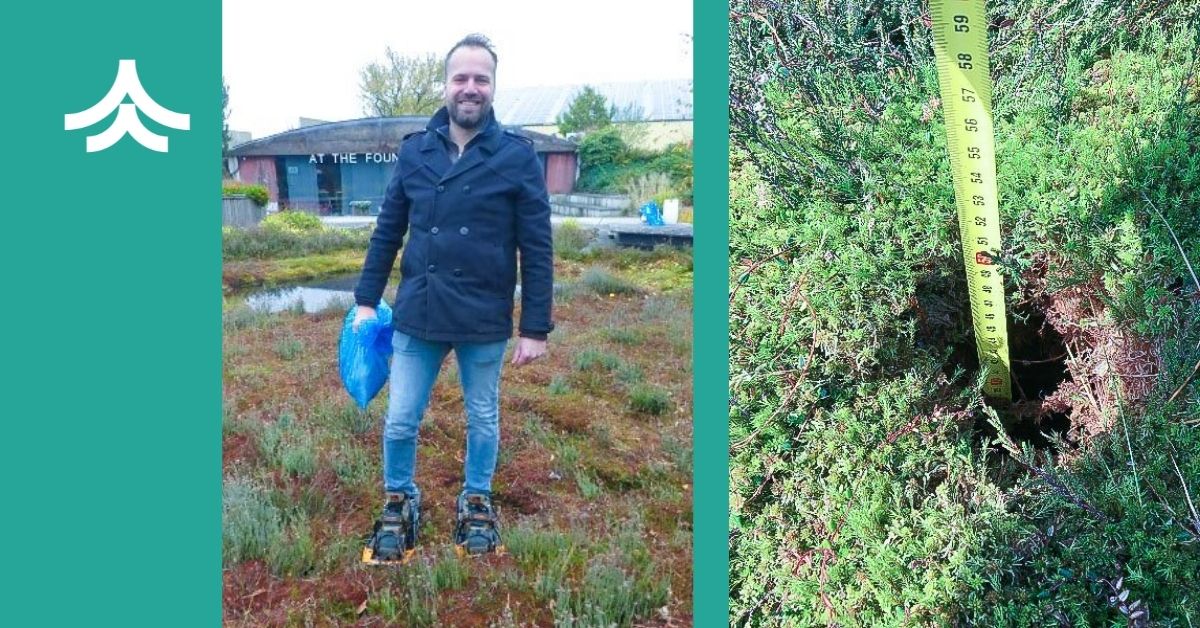 You may not know this, I didn't until last week, but outside our Grubbenvorst office we have a working model peatland with a real layer of peatland moss on top, with the same variety of Sphagnum mosses you would find on a virgin peatland still around in Scandinavia. Sphagnum mosses consist of a variety species that grows on acidic environments and is the actual stuff that turns a pond into a peatland. The moss itself floats on top of the water creating this lumpy looking green carpet which you can only walk on by wearing what looks like specially adapted snowshoes. Without the shoes you would sink, and in the case of our miniature peatland you could end up 2 metres underground.
What was most surprising to me is how sensitive peatland can be, Herman told me if the PH levels shift even a little you can kill it. This can happen just by adding tap water and has even happened to our little Grubbenvorst peatland in the past. Our mini peatland maintains its acidity levels by only having rainwater as its water source. Under these ideal circumstances we were able to grow the layer of peat a whopping 40 cm in 8 years. A result worthy of pride and puts the future of sustainable peat in a whole new perspective.
Of course, this peat course wasn't completely free, as I was expected to help him clear any unwanted growths and weeds, but I was sustained with some homegrown cranberries from the same garden which Herman told me are "good for the bladder".
In conclusion, you can call me "Mr Peat" or maybe "Mr Peat Apprentice" as though I have learnt enough my education is not over. Next Spring, Herman will take me to some more small peatlands so I can see how the moss has developed for Spring and I cannot wait!
If you would like to learn more about peat or our other materials why now visit Our Growing Media page.