Gerard Sikes, Sikes Champignons
Entrepreneur – Inspirer – Mushroom grower – Innovator – Intermediary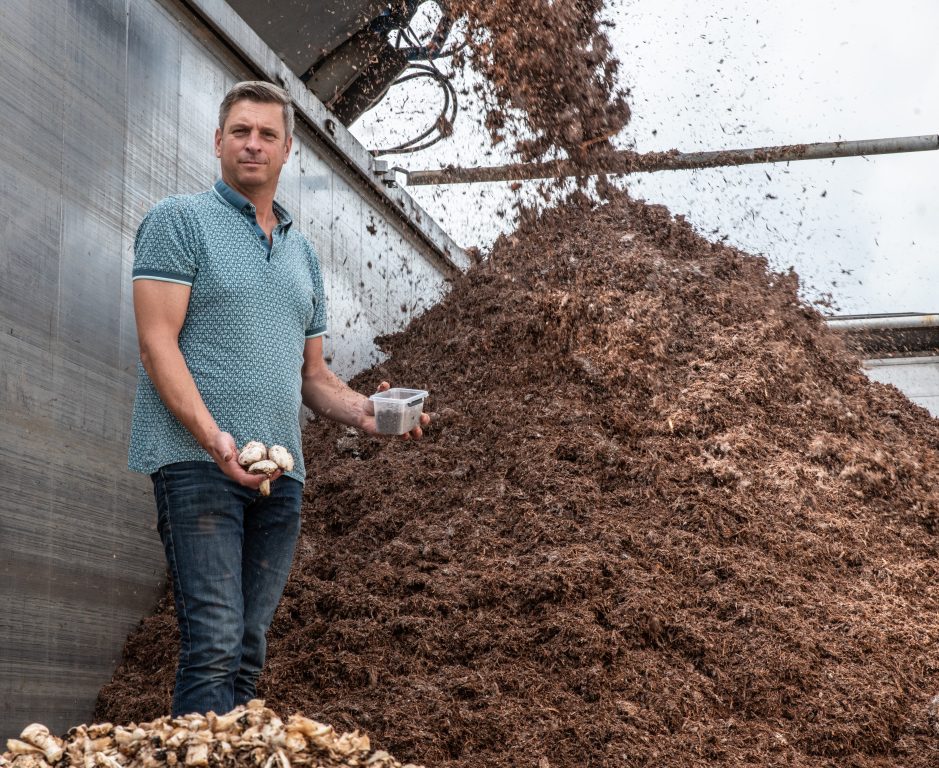 Gerard Sikes is an entrepreneur, inspirer, mushroom grower, and innovator most known for his company Sikes Mushrooms BV. He has owned the company since 1997, and during his time Sikes Mushrooms has grown into one of the largest and most modern nurseries in the world, producing around 330 tons of mushrooms per week.
The company's strength lies in combining the cultivation, processing, transport and reuse of compost. Sikes Mushrooms does everything from growing to transportation to customers which guarantees greater efficiency and product quality.
Over the years, Gerard has set up several successful companies for growing, transportation, circular use of raw materials, and processing residual streams from mushroom cultivation – not to mention building a 10 Megawatt wood-fired power plant generating energy for the nursery. Gerard has also initiated many research and development projects seeking ways to make mushroom cultivation more sustainable and circular.
Read also the article on growing mushrooms.