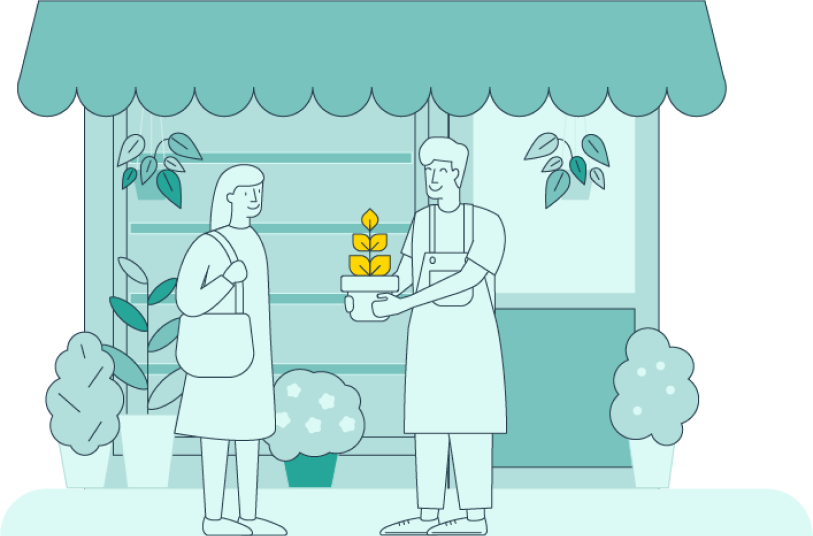 Vi stödjer utvecklingen för våra medarbetare och partner
Vi stödjer utvecklingen för våra medarbetare och partner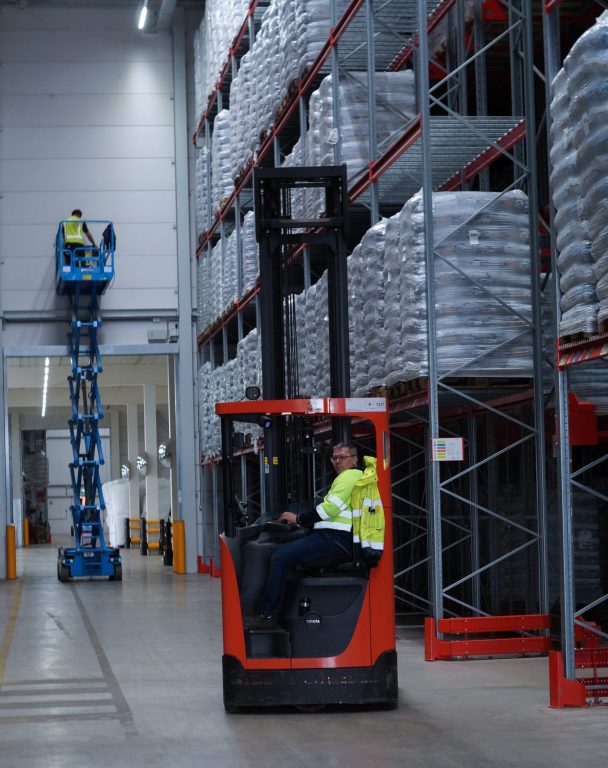 Säkerheten först!
På våra produktionsanläggningar har säkerheten högsta prioritet, både för våra egna anställda och för besökare. Arbetsmötena inleds med en uppdatering av säkerhetsföreskrifter för att påminna om hur viktigt säkert arbete är.
De viktigaste säkerhetsåtgärderna 2022
De viktigaste säkerhetsåtgärderna 2022 fokuserar på säkerheten under högsäsong, förbättring av trafiksäkerheten på varje arbetsplats, minimering av risker för skallskador och genomförande av ytterligare tekniska riskbedömningar runt våra produktionslinjer.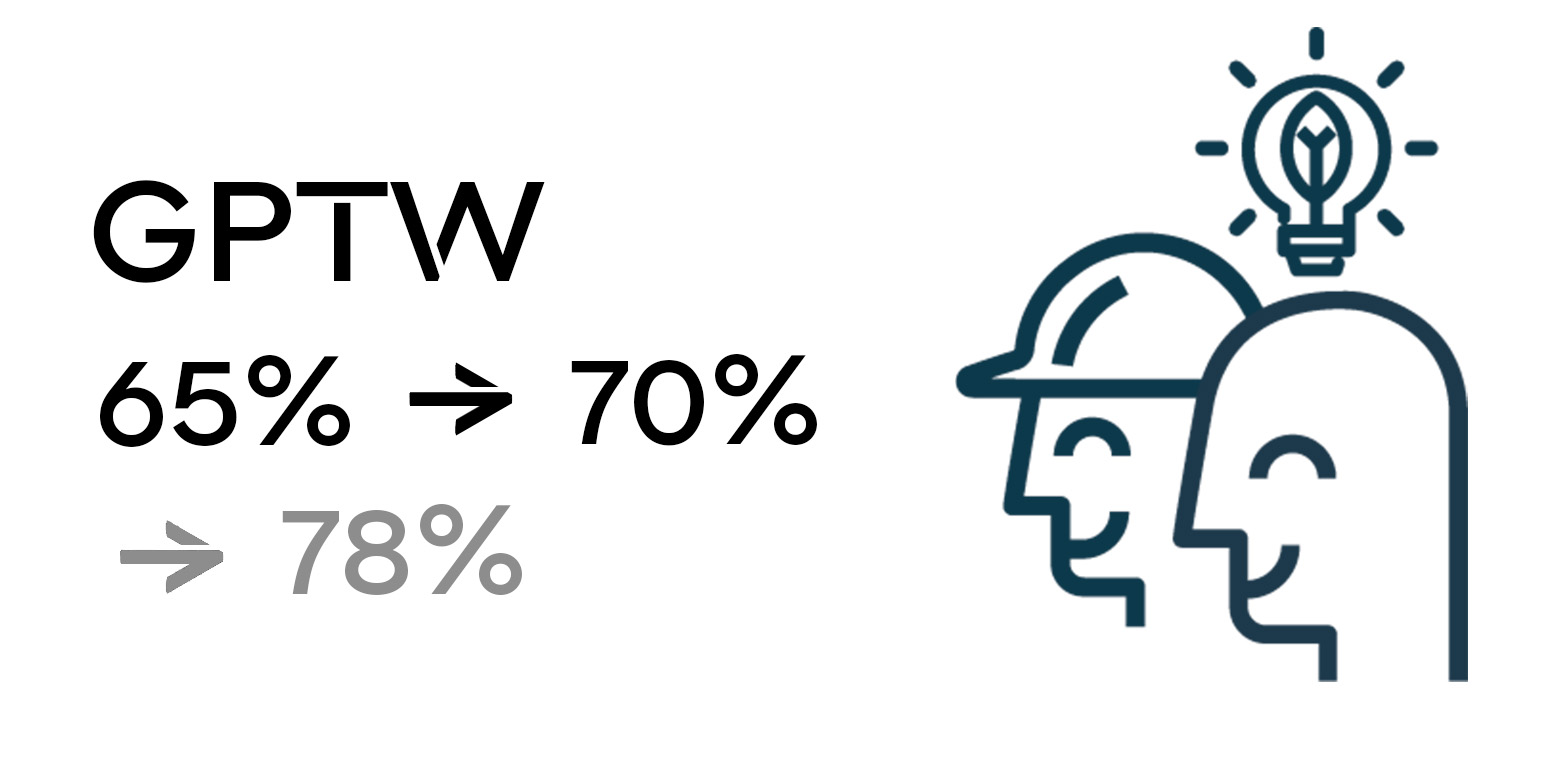 Bra arbetsplats
Vår ambition är att bli en av de bästa arbetsgivarna i Europa. 2021 ökade våra GPTW-poäng (Great Place to Work) från 65 % till 70 %. Det är vi stolta över. Men det visar också att vi har mycket att göra för att nå den övre kvartilen bland arbetsgivarna i Europa. Vi har många initiativ för att skapa en känsla av gemenskap bland våra kollegor. Vi vill gärna framhäva två av dessa initiativ nedan: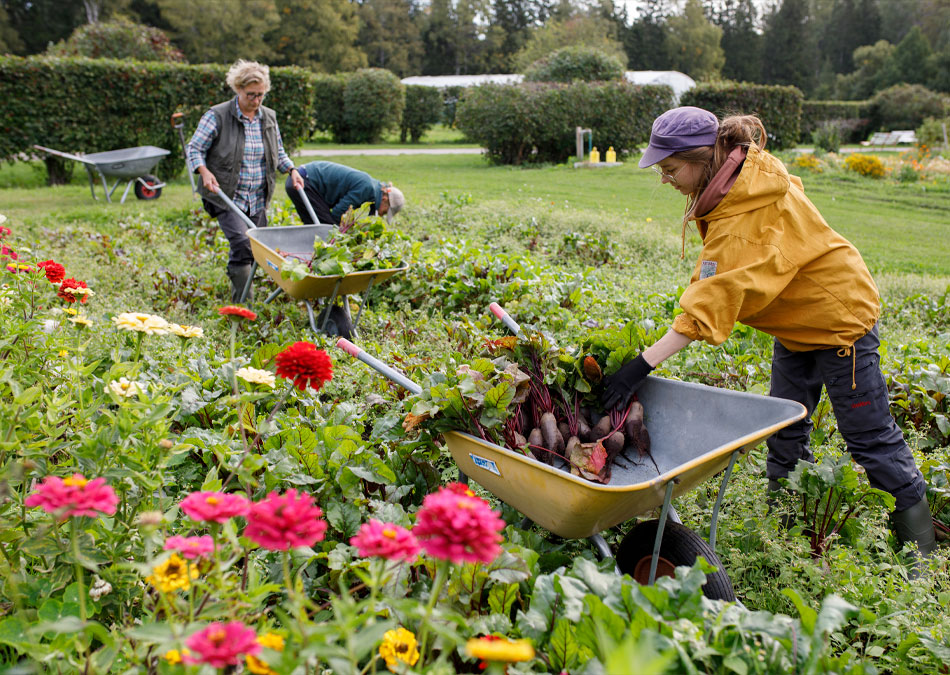 Programmet Låt glädjen växa (Grow the Joy)
Vi på Kekkilä-BVB tror på växtkraft. Inte bara på grund av växternas skönhet utan även på grund av glädjen i att odla. Det är därför vi skänker våra trädgårdsprodukter till projekt i Finland och Sverige som också skapar glädje för andra – särskilt för dem som kanske ännu inte känner till eller kanske till och med inte kan. Normalt tar vi emot ett stort antal ansökningar till vårt årliga program "Låt glädjen växa" (Grow the joy). Bland dessa väljer vi ut cirka 20 projekt. Vi får många entusiastiska meddelanden och bilder från dessa glädjefyllda projekt.
Vi har även haft nöjet att delta i ett antal projekt där till exempel äldre människor med minnessvårigheter har fått uppleva växternas läkande egenskaper i sina egna kollektiva trädgårdar. Men vi har också sett barn få kontakt med naturen och uppleva odlingars kreativa inverkan. Låt oss dela ut tonvis med glädje!
(Läs mer >)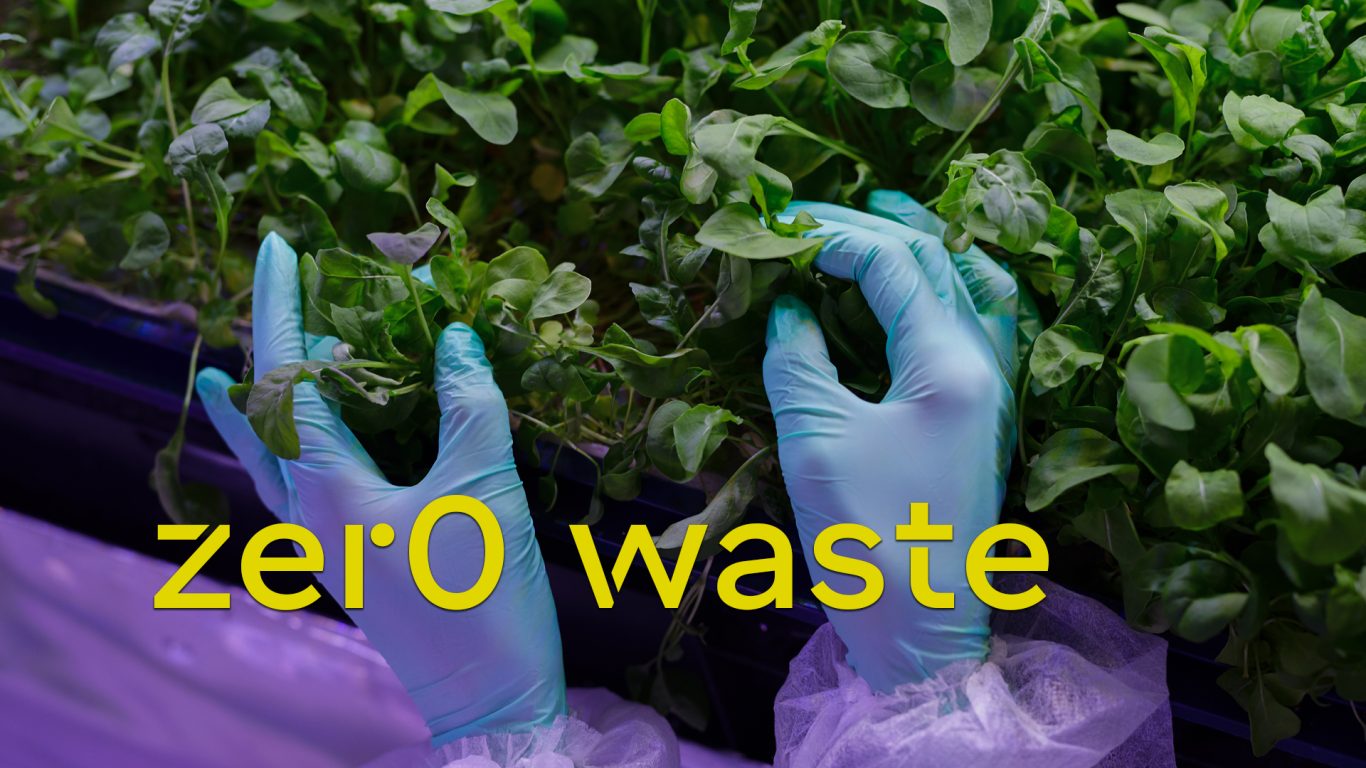 Utmaning noll avfall
Ett andra initiativ är Kekkilä-BVB:s första innovationsutmaning som fokuserar på noll avfall. Många bra idéer har hamnat på vårt bord, allt från bättre avfallssortering på kontoren till att ge substraten ett andra liv efter att våra professionella kunder har använt det. De bästa idéerna hamnar kanske till och med i våra produkter eller lösningar.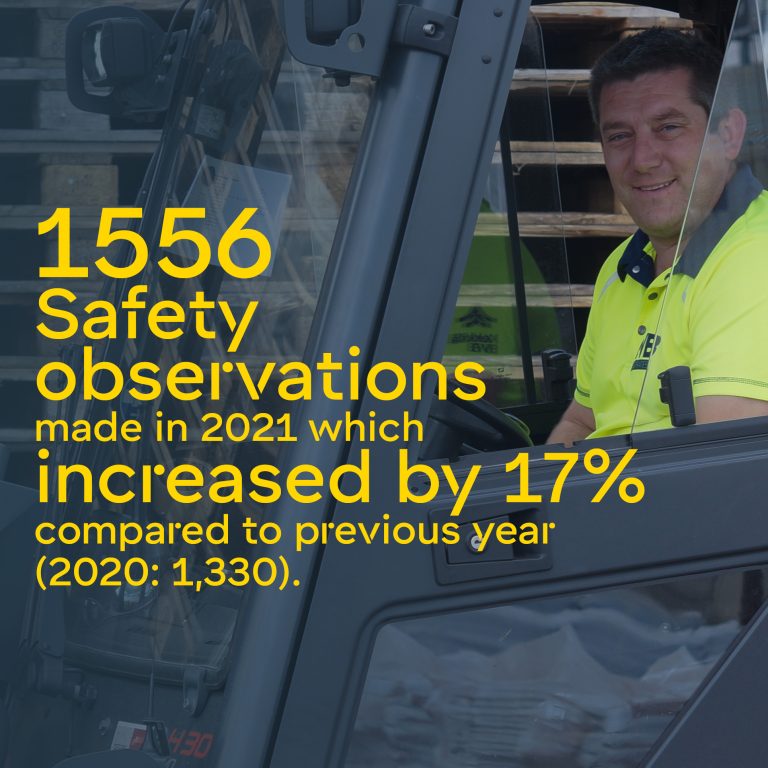 Minimera säkerhetsrisker
Alla anställda uppmanas att vara uppmärksamma på risker eller riskfyllda situationer och notera dessa i vårt säkerhetsregister online. Dessa observationer leder till dokumenterade åtgärder för att minimera säkerhetsrisker. För att förbättra och harmonisera våra säkerhetsrutiner fortsätter vi att fokusera på säkerhetsutbildning och säkerhetsbedömningar 2021. Vi på Kekkilä-BVB organiserade säkerhetsutbildning ansikte-mot-ansikte för ~150 medarbetare i vår verksamhet i Nederländerna. Eftersom riskerna i underhållsarbeten är större genomförde det nederländska tekniska teamet dessutom ett formellt test för att erhålla en VCA – en certifiering för säkerhet, hälsa och miljö för entreprenörer.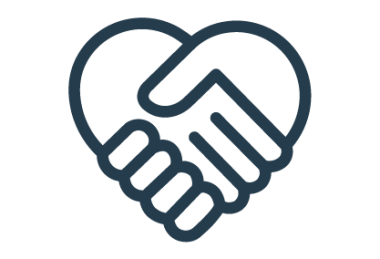 Ansvarsfulla partner
Tillsammans med våra partner kan vi skapa en ansvarsfull leverantörskedja. År 2019 började vi diskutera vår uppförandekod för leverantörer (Supplier Code of Conduct) och relaterade hållbarhetsvärderingar som vi förväntar oss att våra leverantörer omsätter i praktiken. 2021 undertecknade så många som 81 % av vår största leverantörer uppförandekoden.
År 2021 utökade vi antalet leverantörer för att förbättra vårt underlag. Detta resulterade i en lägre andel undertecknade avtal (55 %), trots att nya leverantörer undertecknade avtal. Vi har satt upp ett ambitiöst mål för 2022 om att 80 % av alla våra kontrakterade leverantörer ska omfattas av uppförandekoden och att vi ska nå de leverantörer som vi inte lyckades nå i år.
Följ vår utveckling mot våra mål:
Relaterade fallberättelser